The 7th edition of the International Design for All Foundation Good Practices Awards recognizes achievements in the field of design for all. The objective is to show that the implementation of design for all, or the universal design, contributes to the improving quality of life for everyone.
The design for all is especially addressed when speaking about Silver Economy, as its standards matches perfectly with the ambition to reach and have an adapted society to the ageing process.
Trophies to promote good examples
The Design for All Foundation does note encourage competition, but strongly believes that good practice examples must be identified in order to promote good examples to follow.
An international jury will select the 5 "Best Practices" out of all the 36 Good Practices submitted.  The ceremony will take place on March 22, at Urbaccess, in Paris.
An international Jury
For this edition, the jury will be chaired by the President of the Design for All Foundation and it will be composed by the following internationally renowned representatives from business, government and the not-for-profit sector:
Mr. Sigmund Asmervik, Independent Architecture & Planning Professional (Norway).
Ms. Karin Bendixen, CEO Bexcom and President of Design for Alle.dk (Denmark).
Mr. Per Eriksson, Mayor of Askersund (Sweden).
Ms. Valerie Fletcher, Executive Director of the Institute for Human Centered Design (USA).
Mr. Rama Gheerawo, Director of the Helen Hamlyn Centre for Design (UK).
Mr. Pau Herrera, President of the Executive Committee of Barcelona Centre de Disseny (Spain).
Mr. Keiji Kawahara, Executive Director of the International Association for Universal Design (Japan).
Mr. Pete Kercher, Ambassador for EIDD – Design for all Europe (Italy).
Mr. Jordi Montaña, President of University of Vic-Central University of Catalonia (Spain).
Mr. Francesc Aragall, President of the Design for All Foundation and President/Secretary of the jury without voting right.
And the nominees are …
The 36 projects nominated are dispatched in two categories: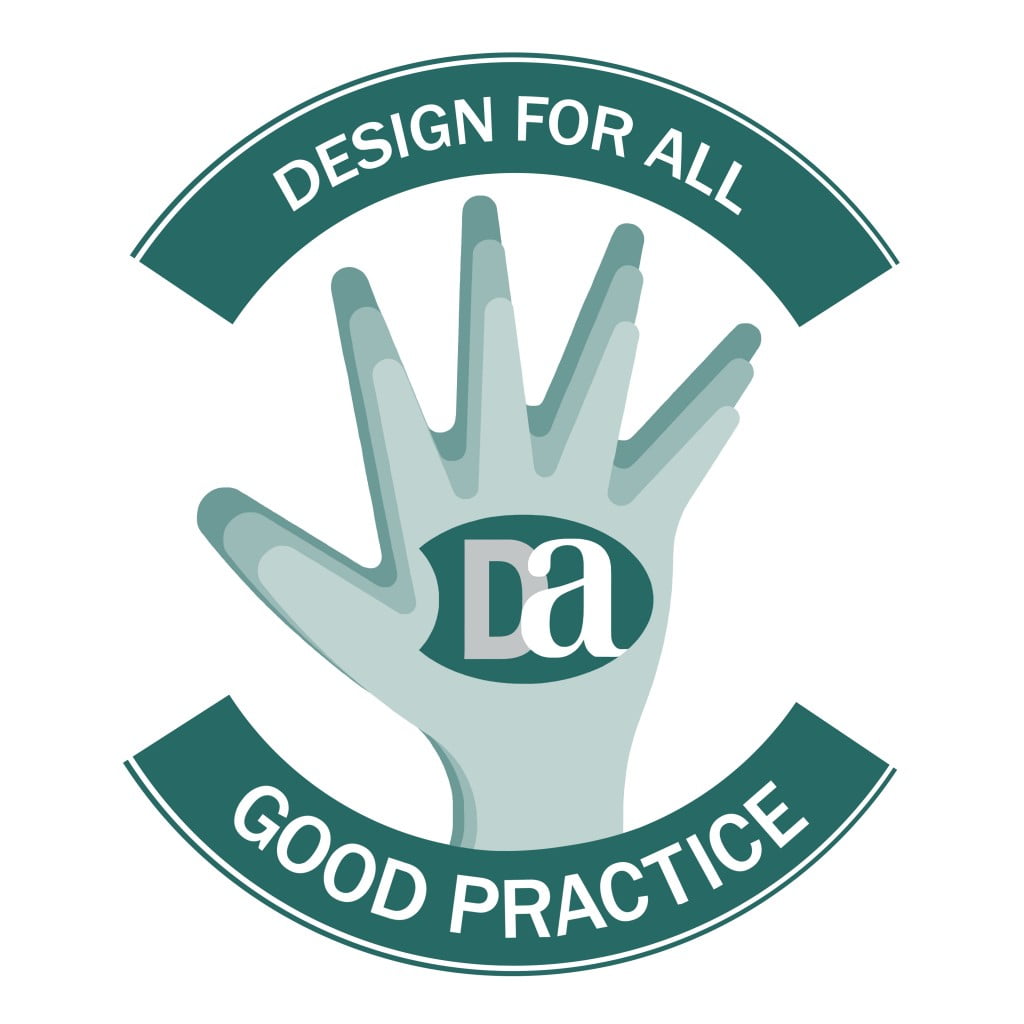 Category: environment, products and services in uses
 – Ajorí (Spain)
 – Cliplie (France)
 – EasyPlast (France)
 – Gladdermailchen (a baking book for all) (Luxembourg)
 – Gres ceramic tiles for urban solutions (Spain)
 – handiBooking (France)
 – Iki-boutique (France)
 – Kolormondo (Sweden)
 – Parks of Sintra Welcome Better (Portugal)
 – Public Capsule (Republic of Korea)
 – Rakuzen (Japan)
 – Seable Holidays (England)
 – Skoog (United Kingdom)
 – Soytun (Spain)
 – Spinal cord Injury treatment in Cruces public Hospital (Spain)
 – Terra Basic (Spain)
 – Titobowl (Spain)
 – Together, except Ted? (France)
 – Trígonos (Spain)
 – Wheelchair ramp for kiosk toilets at Benidorm (Spain)
 – WOOD FEELINGS (Spain)
 – 4 educational products of Signes de sens (France)
 – 3D Pen (France)
Category: Project proposals, methodologies and studies
 – Accessibility in Disability Inclusive Disaster Risk Reduction: Technical Form for Validation, Selection, Calculation and Basic Equipment of universal Accessibility for shelters (Ecuador)
 – Concept of barrier-free environment in the historic center of Kuldiga (Latvia)
 – Double handled brush (France)
 – Escabri (Morocco)
 – Iki Expérience (France)
 – Immersive Modeling (France)
 – Inclusive Choir (France)
 – La cuisine pour tous! (France)
 – Milvus&Lanius senior residences JongMëtt Lënster à Junglinster (Luxembourg)
 – Model for the design and evaluation of accessible spaces and participatory methodology with users, for the easy understanding of buildings and environments (Spain)
 – Monument Protection & Accessibility (Germany)
 – The single-platform spaces of coexistence (DoctoralThesis) (Spain)
 – 5 Friends, 5 Senses (Portugal)
Published by the Editorial Staff on