China International Senior Services Expo (CISSE) is the biggest Chinese expo focusing on elderly care.  This fifth edition will take place at the China National Convention Center in Beijing, from 3rd to 5th may 2016. The main theme is "Better care for the elderly, better life for the world".
The biggest Chinese exposition for the elderly
This fifth edition of the expo is hosted by China's Ministry of Civic Affairs, the National Committee on Ageing and it is organized by China Association of Social Welfare and Senior Services, Beijing Municipal Civil Affairs Bureau and Beijing Municipal Committee on Ageing.
Over the years, CISSE attracted over 500 professional exhibitors from more than 20 countries and over 50,000 trade visitors.
The exhibition area will be divided into different exhibition zones with various themes, like aged-friendly buildings, rehabilitation and nursing care, healthcare services and institutional care and community care, cultural service for the elderly, senior service informatics development committee, professional training for aged care, senior service brand and financial services for the elderly.
On the occasion, the French Silver Economy will be represented at the France Pavilion, which will be leaded by Business France, French Healthcare Alliance and the French-Chinese Partnership Association.

French companies will have the opportunity to present and expose their products and services on the field of the Silver Economy, whether we speak about telecare, home automation, connected devices, robotics, financial solutions… For most of the French companies it will be a real starting point in order to evaluate the growth potential of the Chinese market and eventually internationalize their business.

Business France accompanies French companies abroad, leads them to emphasize their know-how and specificities; globally with the aim to promote the economical image of France.

French companies aiming to integrate the French Pavillon at CISSE 2016, will join a collective exposition area, gathered under the French flag, which will increase their visibility and notoriety. Participants will be provided with a ready-to-use exposition desk, will have the possibility to participate to conferences and to interact with Chinese journalists.
On the agenda
CISSE is to be a brand expo with "thanksgiving, care for the elderly, service improvement, and development promoting".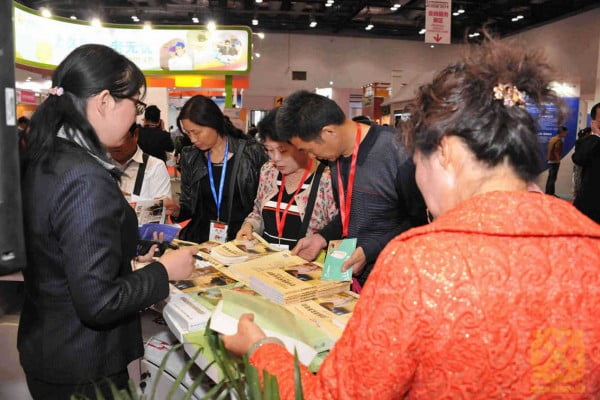 On the agenda, several forums will take place :
Forum on Senior Service Standardization and Operation Management
Forum on Senior Service Informatics Development
Forum on the Standardization of Aged-Friendly Architecture
Forum on Culture Service for the Elderly
Forum on Education for the Elderly and Training for Senior Care Professionals
Forum on the Integration of Senior Care and Medical Service
Forum on Community-Based Home Care Service
Forum on Professional Care for the Demented Elderly
Forum on Rehabilitation and Nursing Care for the Elderly
Forum on Health Care for the Elderly
Forum on Health Management for the Elderly
Forum on Financial Services for the Elderly
Forum on the Practice and Promotion of Senior Service Brand Building
Forum on the Research, Development and Promotion of Senior Service Products
Save the date :
China International Senior Service Expo (CISSE 2016)
Where : China National Convention Center, Beijing, China
When : form May 3rd to 5th, 2016
Published by the Editorial Staff on