The SilverEco & Ageing Well International Award 2023 winners were revealed during the Great Gala Awards' Ceremony in Cannes City – France on September 18th.
The Palais des Festivals in Cannes opened its doors to welcome the ageing well international stakeholders for the 2023 edition of the International Festival and International Awards Ceremony ; they all participated in panel discussions regarding demographic transition and the Silver Economy : government policy, ageing initiatives, best practices and innovative solutions in different countries.


SilverEco.org : organizer of SilverEco & Ageing Well International Festival and International Awards
The SilverEco Awards and Ageing Well International Awards gathered all Silver Economy international stakeholders. Worldwide professional guests were also invited to celebrate the best products / solutions / services / innovations in the field of Ageing Well.
The SilverEco & Ageing Well International Awards took place on September 18, 2023, at the notorious Palais des Festivals in Cannes.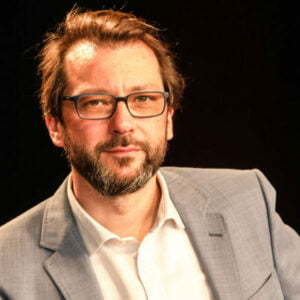 "For many years we have all considerably participated to change the perception of the ageing population. To change one's own views on ageing as an individual, is not the least of the challenges involved. This event spotlights the best solutions dedicated to Ageing Well. I am particularly proud to organize these International Awards.

Congratulations to all the prize-winners. They have demonstrated that collectively it is possible to innovate, share information and methods, and to build together a caring society in which we can all look forward to Ageing Well."

Jérôme PIGNIEZ, President of SilverEco.org and SilverEco International Festival and Awards organizer
The 2023 best international ageing well solutions
Nine International winners have been chosen this year, for their solutions in the Silver Economy field, within the 17 finalists selected from all around the world.
The countries that made it to the finals were :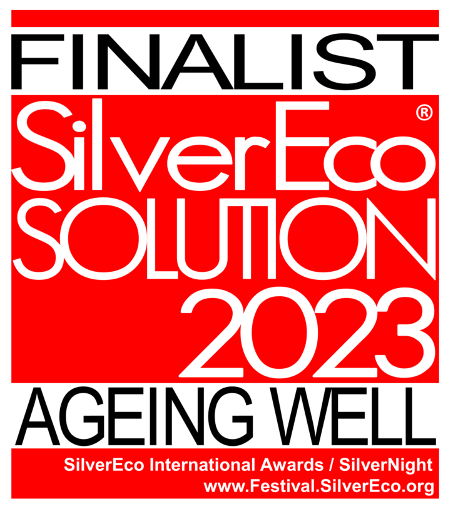 Austria
Belgium
Brazil
Hong Kong
India
Israel
Italy
Japan
Poland
Portugal
Singapore
Switzerland
The Netherlands
The United Kingdom
The United States of America
All of them were invited to the Festival and Awards ceremony in Cannes. Now, for the best solutions of this edition's International Awards :
Cogvis Software und Consulting – AUSTRIA
We give ageing and care a new perspective !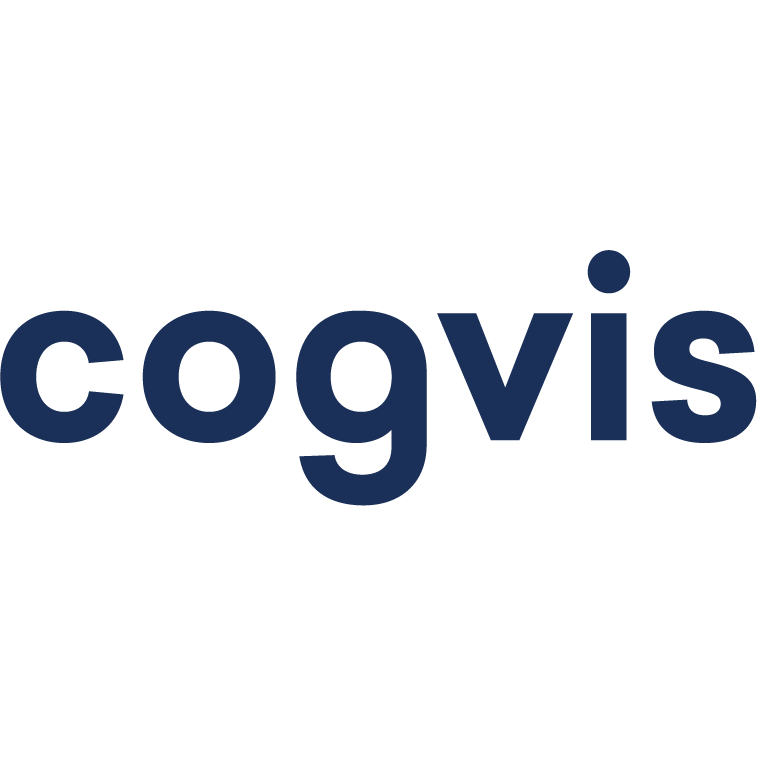 By means of intelligent 3D smart sensors, CogvisAl detects and analyses movements in the room and triggers an alert in case of critical situations or events. CogisAl combines multiple features of conventional care support tools such as fall mats, bed security and disorientation systems – thus, significantly reducing the daily care workload, the physiological and psychological stress.
emporia – AUSTRIA
emporia E6, hugh-end easy-to-use Smartphone

The emporia E6 is a high-end easy-to-use smartphone that bridges older people into the digital world (e-banking, digital office, online ticketing, etc.) Easy structured interface, chic (therefore not stigmatizing). Premium camera 50+2+1. Physical emergency button to get help quickly. Android. 13 operating system (so security updates are guaranteed). 128 GB memory. ASAH Protocol/HAC. Fingerprint-Sensor, NFC for contactless payment, Charging Cradle.
Cubigo – BELGIUM
Cubigo

Cubigo is a cloud-based platform transforming the quality of life for older adults in senior living across the world. It connects residents, families, and staff through a comprehensive suite of services, revolutionizing operations and empowering staff, residents, prospects, land families with access to essential offerings like Activities, Maintenance, Housekeeping, Dining, POS, Transportation, and more.
VoVs – BRAZIL
less loneliness more income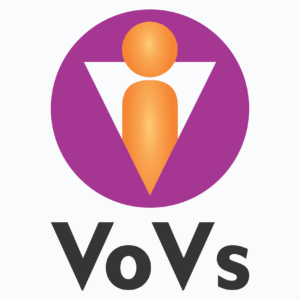 Loneliness is the greatest fear of Brazilians in their third age. Loneliness enhances pathologies and can lead to death.
VoVs is for retired or unemployed people 60+ to maintain active lives by producing products or providing services to their community. Thus, they keep the elderly active in their homes and this modality guarantees the generation of extra income and the practice of skills that keep the body and mind healthy.
Vayyar Care – ISRAEL
Vayyar Care 4D HF Radar : Presence and Instant Fall detection

Vayyar Care is a touchless remote monitoring solution for residents of elderly care communities. A wall- or ceiling-mounted sensor monitors a single room and outputs data such as fall detection and room occupancy to a central dashboard. It overcomes the limitations of standard devices such as buttons and cords, which are often out of reach after a fall. Wearables, meanwhile, are widely underused. Vayyar Care is also completely camera-free.
Vayyar Care also received the Public's Choice Award, awarding them twice for this 2023 edition !
Magic Shields – JAPAN
Soft floors only when falling to prevent fractures from falls

The "Magic Shields Floor" softens during falls, reducing fractures. Hard while walking, it depresses upon impact. Utilizing smart mechanical metamaterials, it's in 500+ Japanese facilities, significantly lowering fractures. They aim to expand its global reach.
Opsis Emotion AI – SINGAPORE
Emotion detection for early Intervention for Mental wellness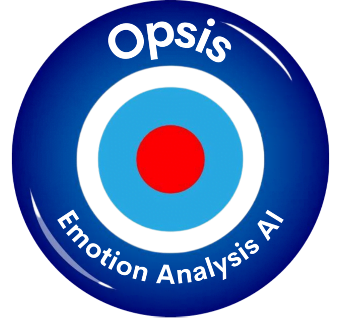 Opsis has helped social agencies in early detection of mental health risks. Agencies have reported a x4 improvement on its social workers / counsellors productivity. The application analyzes the live video of the senior and detects their emotions with a "mood" report generated after the session. Results per Lions Befrienders shows that time taken to detect mental health risks have reduced from 1 hour to 15 mintues.
domo.health – SWITZERLAND
Empowering Independence with Domo GO

Domo GO offers a range of benefits to enhance independence and well-being. This innovative solution combines advanced technology with user-friendly features to provide peace of mind for individuals and their loved ones. With Domo GO, users can enjoy real-time monitoring and alerts, ensuring safety both at home and on the go. The device promotes active living by offering personalized health tracking, fall detection, and emergency assistance. Its user-friendly interface and intuitive design make it accessible to users of all ages. Domo GO is not just a Samsung smartwatch—it's a companion that empowers individuals to maintain their independence and live life to the fullest.
National Innovation Centre Ageing – THE UNITED KINGDOM
Voice : A global citizen community for healthy longevity innovation

Voice is an international organisation embedded in UK NICA, established to coordinate a global, intergenerational community of citizens, sharing their insights & experience to support healthy longevity research & innovation. Voice members co-innovate with businesses to bring to market a range of products & give real time feedback – helping businesses to understand unmet needs and opportunities. Voice chapters : UK, Singapore, Canada & Italy.
Stay tuned for the next International Awards edition !
"The SilverEco team is already organizing the 2024 edition of the SilverEco Trophies and International Awards. We are already inviting every professional and stakeholders in the field to be part of it", announced Jérôme PIGNIEZ.
We already have the dates : September 16th and 17th of 2024 !

You have a service, innovation, initiative, project and/or solution that you think participates in a better ageing well world ? Participate in the 2024 edition of the SilverEco & Ageing Well International Awards taking place once again at the Palais des Festivals in Cannes on September 16th !
Published by the Editorial Staff on