The SilverEco® and Ageing Well International Awards winners and finalists were revealed during the SilverNight event in Paris. Congratulations to all participants and to the 50 nominees coming from all around the world.

SilverEco.org launched the SilverEco® and Ageing Well International Awards!
SilverEco® and Ageing Well International Awards gathered all Silver Economy international stakeholders on the occasion of a gala event, the SilverNight. French and International professional guests were gathered to celebrate the best products/solutions/services/innovations in the field of Ageing Well.
The SilverEco® and Ageing Well International Awards took place on the 29th of March 2018, in conjunction with the French event Silver Night at the biggest cinema theatre of Europe, the Grand REX, in Paris. "In 10 years we have all participated considerably to the perception of the ageing population. To change one's own views on ageing as an individual, is not the least of the challenges involved. This event spotlights the best solutions dedicated to Ageing Well. I am particularly happy to welcome the International Awards", explained Jérôme Pigniez, CEO of SilverEco.org.
"Congratulations to all the nominees, finalists and prize-winners. They have demonstrated that collectively it is possible to innovate, to share information and methods, and to build together a caring society in which we can all look forward to Ageing Well", added Jérôme Pigniez.
3 International winners have been rewarded for their solution in the field of Silver Economy. Winners are coming from 3 different countries: Japan, Austria and Israel.
What are the best international ageing well solutions?
The 2018 best solutions are:
Ilogs Mobile Software – Safemotion – The freedom watch, from Austria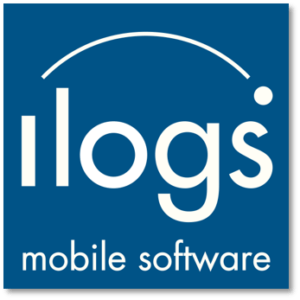 SafeMotion is the latest innovation in medical alert systems that's revolutionizing how older adults age in place—or on the go. It is a new-to-market wearable technology that offers freedom and safety for older adults. It consists of a stylish 3G smartwatch and a modern APP for care givers. It is highly configurable to adapt smoothly to different customer segments (people with dementia vs. active seniors) or personal needs.
Essence Smartcare – Care@Home Smart Alerting, from Israël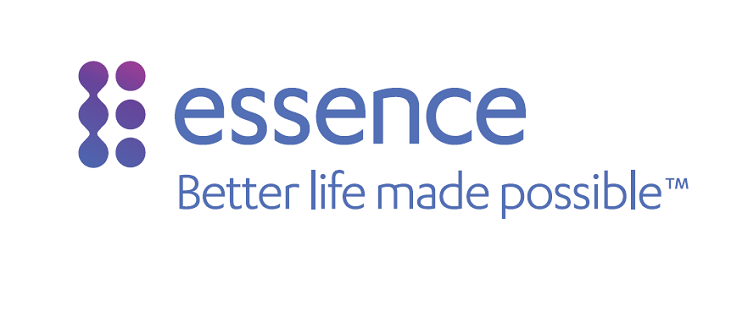 Care@Home Smart Alerting solutions – the innovative 'Intelligent voice activation' technology and the Care@Home Active™ technology, are providing advanced solutions for seniors allowing them to receive assistance in times of need – especially in situations when they are unable to reach traditional panic buttons.
Used in conjunction with the Care@Home elderly monitoring solutions, Smart Alerting devices will ensure new ways for seniors to receive help even when they are at their most distressed and when traveling away from their home with the unique Care@Home Active™ solution.
Triple W – DFREE, from Japan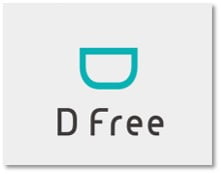 Triple W makes a wearable device called "DFree" which can predict when you need to go to the bathroom. DFree uses ultrasound sensor that monitors the changes in the size of the bladder where the data is sent to a cloud server and analyzed with our pa-tented algorithm and send the information to DFree APP.
This unique technology allows to understand the user's urination activity without IT or medical knowledge. DFree is the solution for incontinence which is source of serious diseases and accidents like fall down, skin problem, Alzheimer etc. and can make people to recover dignity and social life without putting pressure to helper and family.
The 2018 Finalists are:
Activ84Health for Memoride, a bike who allows users to freely explore the outside world from within the safety and comfort of an indoor environment.
COGVIS for Fearless – the intelligent, contactless fall sensor that not only detects falls, but also helps to prevent them
CURA Family Services for Cura Administrative Support tool, which helps the senior and his entourage in the daily administrative tasks.
IDEABLE SOLUTIONS for KWIDO, a multidevice cost-effective solution for caring for the elderly people.
I'M SOUL INC for Enable Music Making for health and happiness, as Making Music magnifies the impact of music on the brain, far beyond passive listening.
LIFEINA for LifeinaBox, the world's smallest intelligent fridge, which gives the freedom to travel anywhere, any place, with the medication at exactly the right temperature.
MEMORY LANE for Memory Lane TV, which engages the episodic memory of the viewers and mediates the confusion, stress, anxiety and associated behavioral challenges associated with Alzheimer's and dementia
NEWDIRECTION CARE for Independence and relationship-based support in a dementia-friendly microtown™, an inclusive community that recreates life in the real world and it is transforming the way people living with dementia are treated.
SPINN OFF / FINGERTIPS for VIKTOR™ the ageing companion, which is not only a tool to manage health care and communication with caregivers, family and administration; it is also a tool that provides entertainment to embellish the life of isolated people
THE FREEBIRD CLUB for Connecting senior explorers through meaningful travel, a travel-based social club for older adults
WINNER SG for world's first transfer wheelchair
Woonzorg – OCMW GENT for OCMW GENT – Enhancing quality of life in elderly care should be more than just a mission statement.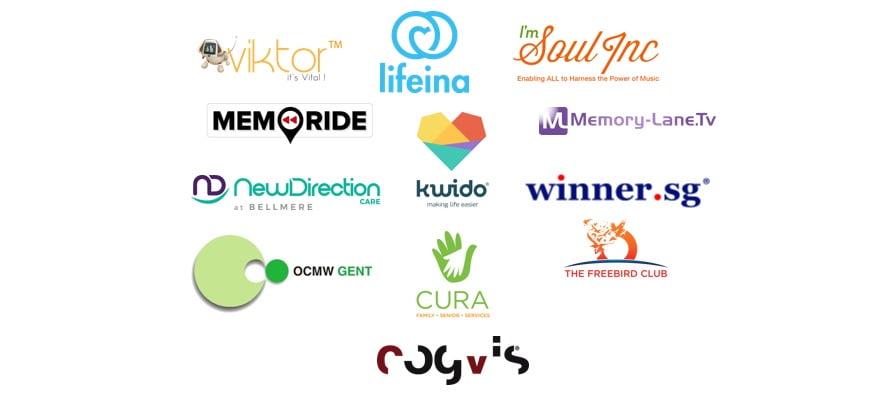 Focus on the international jury
Projects were assessed and analyzed by an international jury, formed by experts acting in the field of the Silver Economy and ageing well:
Dalius BITAITIS (ex Vice-Minister of the Ministry of Social security and Labor, Director at EHPADs Group, LITHUANIA),
Marco CARULLI (Program Operation Manager AAL Program),
Alfonso CRUZ LENDINEZ (President of Ageing Lab, SPAIN),
Christina DOS SANTOS (Founder and CEO of KAPVISION – PORTUGAL),
Jorge FELIX (Ph.D in Social Sciences and MSs in Political Economy, BRAZIL),
Alain FRANCO (Prof. Em. MD, PhD. President of the International Society for Gerontechnology, Vice-President of the IAGG),
Maria LAVONEN (CEO at Vivago Ltd, FINLAND),
Alain LEGROS (Manager Director at Balder, BELGIUM),
Hiroyuki MURATA (President at Murata Associates Inc, Professor, Smart Ageing Research Center, Tohoku University, JAPAN),
Enrico OGGIONI (co-founder and President of Osservatorio Senior, ITALY),
Hirv PIRET (Head of Health Technology Division, Connected Health Cluster Manager – Tallinn Science Park Tehnopol – ESTONIA),
Marzena RUDNICKA (Founder and President of the National Institute of Silver Economy, POLAND),
Bradley SCHURMAN (Director Global Partnerships of AARP – USA),
Alexei SIDNEV (CEO Seniorgroup – RUSSIA),
Peter VARNAI (Principal, Health and Life science – Technopolis – UK),
Jean Louis ZUFFEREY (President of Cercle Silver Economie – SWITZERLAND),
James WANG (Senior Vice President of Beijing eHualu Information Technology, General Manager of Hualu Senior Care and Health Management – CHINA).
Each jury member received all the 50 nominated forms and assesses them using the criteria grid given by the Organization Committee. The Internet users had the possibility to vote online for their favorite project. Theirs notes were added to the Jury members notes in order to select the winners.
Published by the Editorial Staff on