The tenth World Conference on Gerontechnology will take place in Nice from November 28th to 30th 2016 ; its primary function is is to rally specialists on technologies, health and services dedicated to the wellbeing and care of elderly people. 

Exchanging on technologies designed for the elderly
After Pisa in 2008, Vancouver in 2010, Eindhoven in 2012 and Taiwan in 2014, the International Conference on Gerontechnology has elected  to stay in Nice for its 2016 session. The conference will rally experts from all over the world, allowing them to exchange thoughts and experiences on designing and using new technologies for the elderly.
Read our in-depth report on Connected object innovations in the Silver economy
France is highly competent is dealing with issues related to ageing, from technical to ethical aspects ; its expertise is worth exporting worldwide, particularly when it comes to creating and managing retirement homes.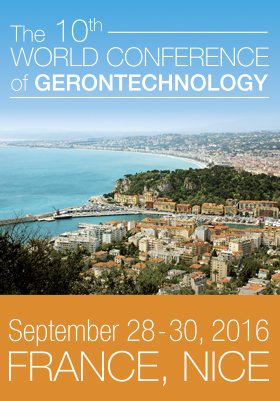 This congress is organised by Pr. Alain Franco, Pr. Philippe Robert and Pr. Olivier Guérin, and supported by :
IAGG (International Association of Gerontology and Gerontechnology)
The city of Nice
The metropolis of Nice Côte d'Azur
AAL (Ambient assisted living forum)
INRIA
France Silver Eco
SFGG (French society for Geriatrics and Gerontechnology)
SFTAG
The Alzheimer Innovation Association
Physicians, nurses and geriatric medical teams (30%), scholars and researchers (30%), engineers, technicians and company representatives (20%), public and private funds representatives (10%), and decision-makers and politicians (10%) will be at the event.
Date and location 
Dates : from November 28 to 30 2016
Location : 65 Promenade des Anglais – 06000 NICE
Published by the Editorial Staff on