On the occasion of the SilverEco & Ageing Well International Festival 2022, several international experts were gathered to speak about the Silver economy in different countries and thus at an international level. To address this interesting subject, the following companies where present in the panel session : Economic Development Board Mauritius, IBM Ecosystem, Silver Economy Forum Italy and the National Innovation Centre Ageing.
The very first SilverEco international round table
Watch the panel discussion on an international update monitored by :
Nicola FILIZOLA – Communication & Public Affairs Manager at the AAL Programme
with the participation of :
Alex MITCHELL – Programme Manager & Strategic Partnership at VOICE / NICA
Mariuccia ROSSINI – President & CEO of Over SpA / Silver Economy Forum Italy
Heerun GHURBURRUN – Business Affairs & Investments Advisor at EDB Mauritius
Susann KOEHANE – Global Industry Analyst Relations (marketing and communication) at IBM Ecosystem

The older adults of tomorrow is us
This Panel Session discussed the particularity of the ageing well sector in Italy in comparaison to the one in France such as, according to Mariuccia ROSSINI : false stereotypes on the elderly and their families, Italian policy not favoring the silver economy, and many other subjects at an international level.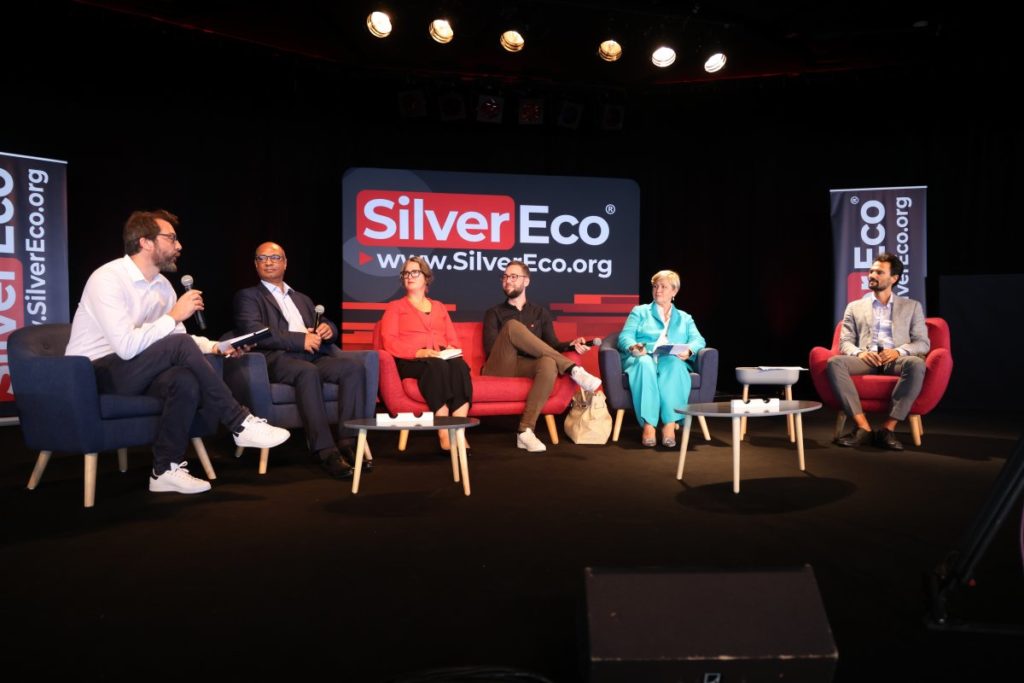 The great importance of longevity is mentioned and debated based on two principales evoked by Alex MITCHELL : effective community engagement and addressing inequalities.
Other concernes were addressed by Heerun GHURBURRUN, such as the two main ones regarding Mauritius : an ageing population with one of the lowest fertility rates in the world not having enough access to ageing well and longevity ressources, and needing to be able to support not only the local ageing population but also retired non citizens, and thus needing a full silver economy ecosystem.
Before concluding with some questions, the panel bounced back on Susann KEOHANE's commentary and asked among themselves, how technology is a valuable ressource for the Silver economy, how the digital literacy is in the continuum, and how we can adapte and facilitate that technology so that older adults can feel comfortable using it.
The Panel Session replay

Published by the Editorial Staff on