On the occasion of the SilverEco & Ageing Well Festival 2022, French and Italian players in the field of ageing well were invited to take part in the international cooperation. A dedicated round table was organized on this occasion, with the participation of the Nice Côte d'Azur Chamber of Commerce and Industry, Provence Alpes Agglomération, Aosta Valley Health Agency, ADMR PACA Corse Regional Committee, University of Genoa and the Liguria Region.
ProSol Senior : a European program between Italy and France
A round table on Franco-Italian cooperation with the presence of :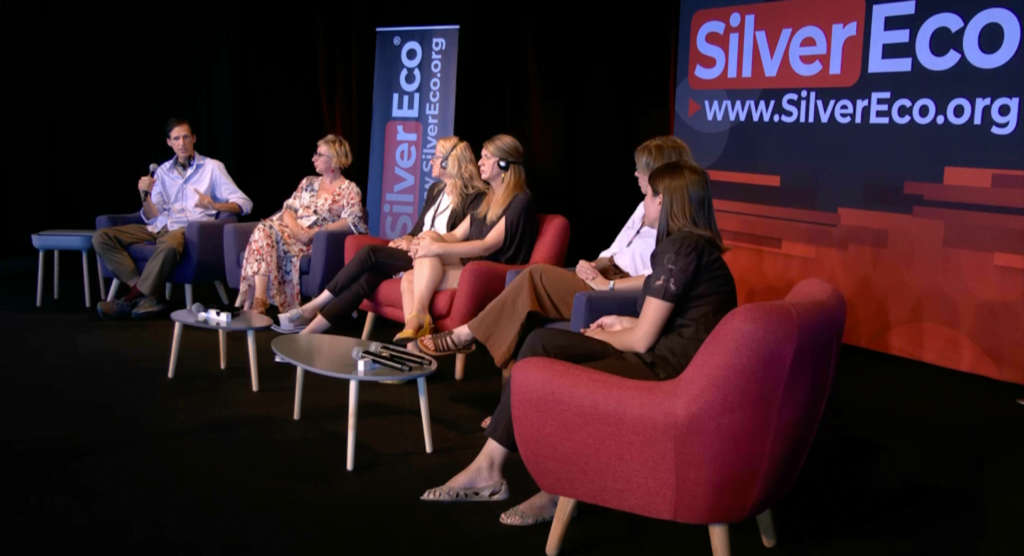 Fanny LORILLARD – Head of the digital, silver economy and health cluster at CCI Nice Côte d'Azur
Lucille THIEBOT – Head of the ProSol Seniors project at Provence Alpes Agglomération
Anna CASTIGLION – Head of the innovation and research office at the Aosta Valley Health Agency
Marie-Pierre ROUSSEL – Project manager at the regional committee of ADMR
Fabio SOLARI – Researcher at the University of Genoa
Floriana MONTANI – European Project Manager presso Regione Piemonte
A cooperation for two populations
The goal is to share the work of Silver economy actors in two different territories for better results.
The project tries to meet the needs of the elderly as well as their personal and/or professional entourage.
The actions carried out for seniors focuses on their health pathway, but also on their mobility. For caregivers, the challenge is to develop their supervision, all within the framework of the implementation of new services enhancing the sector.
All of these projects were carried out by integrating the culture and society of each of the territories involved.
The Panel Session replay

Published by the Editorial Staff on