Kwido in Zamora : The monitoring of 300 elderly people in a rural environment. From Kwido, they can announce that one of the most important projects for monitoring elderly people at home through sensors has been launched at international level.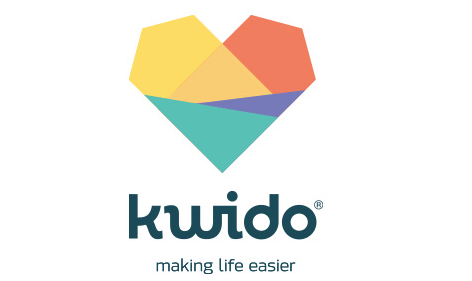 What does the project consist of ?
This project has been made from the Zamora Provincial Council, a pioneer and reference in innovation in the Silver Economy sector for many years.
And all this thanks to figures such as Ana SANCHEZ IGLESIAS, head of the area of Entrepreneurship and European Funds of the Diputación de Zamora and the Diputación de Zamora who months ago began designing a project where two axes could be united :
The accompaniment of elderly people living alone in their rural environment
Increasing security so that these people can stay in their homes as long as possible
To this end, a project called "Silver Caregivers" was defined. After a small pilot project, it was decided to implement a system for monitoring elderly people in their homes in 17 municipalities in the province.
In addition, a caregiver has been hired in each of these towns who not only watches over the technology that monitors these people, but also accompanies them and helps them in their daily tasks. In this project, in addition to the accompaniment and closeness of caregivers in their municipalities, technology plays a fundamental role.
To this end, the Zamora Provincial Council, through the intervention and coordination technician for Silver resources, Amparo Enriquez, contacted Kwido to incorporate their Kwido Home solution into the project.
Project challenges
The challenge in this project was important, since they are talking about :
Deploying the system in almost 300 homes in rural municipalities, with poor connectivity and remoteness sometimes between them
Training and offering simple and accessible technology to all the people involved
And doing it in a very short time
Technological challenges
And of course, from a technical point of view, it was needed :
A scalable platform that could cope with the addition of a large number of users
Systems that were very easy to install, configure and maintain
Minimize the number of devices to be installed in each home
Low-intrusive system, where users do not need to carry anything with them
A very cost-effective platform, to be able to reach many homes with a low investment per household
A customizable system, allowing to choose the type of sensors (movement, vibration) and the places and objects to be monitored in each case, according to the routines of each person
It could be used in homes where more than one person lives or animals are present
Solve possible connectivity problems in each home and municipality
Offer an App for caregivers and family members to know the daily activity, and if it fits the usual routines
Use Artificial Intelligence to detect important changes in people's behavior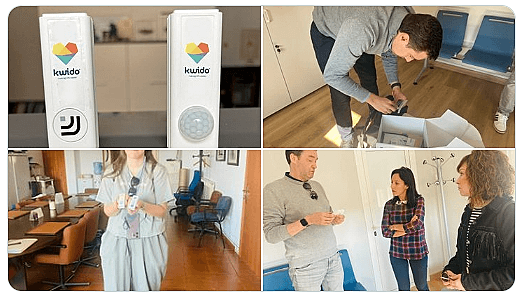 Kwido Solution in Zamora
For this, Kwido offers a sensor agnostic system, so that different approaches can be used :
IoT connectivity systems that report directly to a repeater placed in a central area of the municipality
Systems with their own gateway in the home for those houses that are farther away without any other connection possibility
In this way, Kwido Home allows you to concentrate on finding the most appropriate solution for each case, without the need for the hardware to condition the success of the project.
Published by the Editorial Staff on