The Second Edition of the International Silver Economy Business Meeting (RISE in French) will take place on Wednesday, 24th of June in Paris.
The main objective is to establish a first contact with potential foreign buyers/investors, in search of new products, services or innovating solutions in the field of the Silver Economy.
A one-day business meeting
All shareholders acting in the field of the Silver Economy are expected to assist at this 2nd edition of the International Silver Economy Business Meeting, organized by Business France.
This meeting is directed to major groups representatives, SME or start-ups proposing products, solutions and technologies for the elderly, to long term care establishments, institutions proposing homecare services, assisted living services, connected objects, robotics and domotics, intergenerational bound, telecommunications, e-Health solutions, nutrition, well-being, mobility and accessibility etc.
This one-day business meeting will be divided into two parties: thematic workshops in the morning and BtoB meetings on the afternoon.
In the morning, discussions will take place around four main themes:
Accommodation – a French know-how highly wanted abroad
Export homecare services for the elderly
Nutrition for the elderly – seize the international opportunities
Sell and distribute products and solutions for the elderly
The afternoon is dedicated to BtoB meetings where French companies have the opportunity to present their concepts and innovations to major international player, come from USA, China, Japan, Germany or Switzerland.
Also on the agenda:
Signing a partnership agreement between Business France and France Silver Eco
A Networking cocktail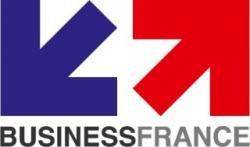 FOCUS on the 1st Business France Silver Economy Award

On the RISE occasion, Business France will take the opportunity to announce the 1st Business France Silver Economy Award.

SME, start-ups, entrepreneurs or project leaders in the field of the Silver Economy, are invited to apply. The award will be presented in presence of State Secretary for Family, Elderly people and Autonomy Laurence Rossignol.

This project aims to encourage the work of innovative companies in this field, and to reward those who have a potential to go abroad. The jury, composed by international partners and foreign buyers and investors will carefully select the winners.

The winners are entitled to:

Personal assistance abroad from Business France, worth € 3 000
The Award Air France: winning a round trip air ticket sponsored by Air France, in order to facilitate the process of discovering new international markets
The Award Silver-Palm: assistance for your brand abroad, worth € 1 000

The deadline for the submission of applications for the Business France Silver Economy Award is 8 of June, 2015
Published by the Editorial Staff on