Much has been said about the ageing of the population of Japan; but many do not know that in the oldest country in the world, the elderly lead rather precarious lives.
Housing and medical care: Japanese seniors have trouble finding a guarantor
In Japan, you need a guarantor (mimoto hoshōnin) to rent a flat; he or she commits to paying the rent if the tenant is unable to do so. They are most often chosen among close family members, as the Japanese Civil Code formalises the bond between family members. A guarantor is also needed when seeking out healthcare, as hospitals and care facilities refuse to take in elderly people without one. Beyond finances, a guarantor is also responsible for taking medical decisions on behalf of the patient when necessary, and making funeral arrangements.
In the past, family members generally acted as guarantors. In present days, 6 million Japanese seniors live alone and do not have any close family, and find themselves unable to find one. When this phenomenon reached the public eye, several private and public companies stepped up to the plate and started offering guarantor services to seniors in exchange for a sizeable deposit. Their offer often includes other services, such as basic medical care.
Up until recently, Nihon Life Kyohai was one of them. It had even been acknowledged as a "public welfare company", and counted some 2600 clients when it went bankrupt in March 2016, leaving many members without a guarantor. Some of them fear they might get kicked out of their flats, while others rushed to invest in another company out of fear of being left without coverage.
Elderly people living on remote islands complain that they do not have access to medical care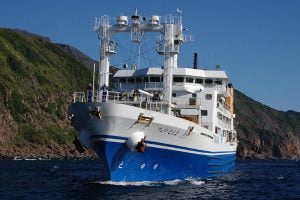 In Southern Japan, only one of the seven inhabited islands of the village of Toshima in the Kagoshima prefecture has a care facility for the elderly. These islands are only connected once a week by a ferry, meaning that medical care is hard to come by.
The Land ministry recently announced that it would conduct a survey on medical care in remote islands, after several residents complained about not having access to medical care despite paying for the national insurance program. An official from the Land ministry said that the survey would also aim at encouraging people to actually use medical care when provided, as it is not always the case.
Remote islands are not alone in this predicament; in Japan, the elderly generally face a lack of medical facilities suited to their needs, as exemplified by the nursing home shortage in Tokyo.
Published by the Editorial Staff on