Imagine strolling through a shopping mall looking for a specific store and instead of wandering aimlessly or accessing a directory, you encounter a robot, eager and willing to provide information. Perhaps you find yourself in a hotel lobby in need of restaurant reservations, or in the middle of a busy airport seeking flight departures ; and a robot wheels around the corner to answer your questions : Hease.
HEASE Robotics, the next groundbreaking application in service robotics
Thanks to the magic of Artificial Intelligence, bolstered by telepresence as a supporting backup platform, robots have advanced far beyond the capacity to accomplish basic, routine and repetitive tasks. Through French innovator HEASE Robotics, the next groundbreaking application in service robotics will soon become a reality. Delivered by the company's comprehensive line of interactive robots, HEASE can provide guidance, deliver simple and complex information, offer coupons and deals, retrieve data and much more.
Designed specifically answer questions and provide information, HEASE robots also possess the ability to inform, entertain, guide, and welcome; and when the encounter requires the human touch, the robots activate their "telepresence" mode to connect the end user to a member of the staff.
Read more : Get ready for the Las Vegas CES on January 5-8th, 2017
Max Vallet's experience
"I am fully convinced that the next killer application in service robotics will be an interactive robot, especially for the retail and hospitality industries," said HEASE Robotics CEO and co-founder Max Vallet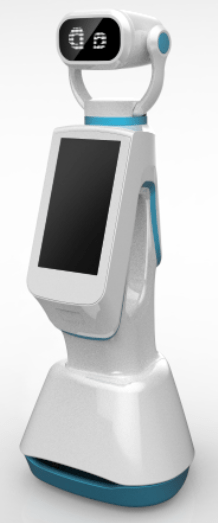 "Robots are still very simple. Their greatest achievements in the consumer marketplace involve vacuuming or dancing. People want more, however; and by creating our products with the travel, hospitality and retail industries firmly in mind, we will help a broad spectrum of establishments improve, expand and enhance both their customer service and their ability to deliver efficiency and productivity to their clients."
HEASE Robotics will exhibit at CES in Las Vegas
HEASE Robotics will exhibit at CES in Las Vegas January 5-8, 2017 from the Eureka Park Marketplace in Hall G, Booth #50843 at the Sands Expo Center.
Recognizing the potential demand for robots in the marketplace – and further realizing that an appropriate business model had yet to emerge – HEASE Robotics CTO Jade Le Maître, one of the world's most prominently-acclaimed women in the field of robotics, embarked on a mission to create a robot from scratch in order to meet this demand. "Seeing the machine going live, understanding what people feel about it, how they interact with it and how we can improve it, is the epic challenge that motivates us all," Le Maître said.
With a definitive product release date still to be announced, HEASE is presently building the first prototype and estimates that the robot will be available for purchase by Q3 2017. Presented in form of a "Robot as a Service," the HEASE product line will be available to a network of partners, service robotics distributors and retailers.
Source : press release
Published by the Editorial Staff on