Health at a Glance: Europe 2016, European Commission/OECD joint report shows that policies that aim at promoting good health and preventing diseases as well as reduce healthcare inequalities between EU members.
Health at a Glance: Europe 2016
Health at a Glance: Europe 2016, the European Commission/OECD joint report, was published on November 2016 and it presents the most recent trends on health and health systems across the 28 EU member states, 5 candidate countries and 3 European Free Trade Association countries. It is main objective is to improve country-specific and EU-wide knowledge on health issues as part of the Commission's new State of Health in the EU cycle.
Life expectancy now exceeds 80 years in most EU countries.
Across the EU the share of the population over 65 has increased from less than 10% in 1960 to nearly 20% in 2015 and is projected to increase to nearly 30% by 2060. As Europe is ageing, combined with increasing rates of chronic diseases and budgetary constraints, healthcare system will require changes, and mostly by developing eHealth.
Europeans live longer, but not particularly in good health
However, this record-high life expectancy is not always synonym with a healthy living. Around 50 million people in the EU suffer from several chronic diseases, and more than half a million people of working age die from them every year, representing an annual cost of some 115 billion EUR for EU economies.
In 2015, health spending accounted for 9.9% of GDP in the EU as a whole, up from 8.7% in 2005. In all countries, the health spending share of GDP is projected to increase in the coming years due mainly to population ageing and premature deaths from chronic diseases. Governments need to respond to rising needs for long-term care.
Read more : 2016 Global retirement index: adapting retirement systems to changing demographics
Expert's reviews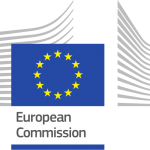 Vytenis Andriukaitis, European Commissioner for Health and Food Safety, said: "The Health at a Glance report provides useful information for Member States to shape their actions on health across all policies. It shows that in the EU many people die every year from potentially avoidable diseases linked to risk factors such as smoking or obesity. It also highlights the need to continue our efforts in making sure that healthcare becomes more accessible. The report represents the flagship of the partnership between the Commission and the OECD to develop country-specific and cross-country knowledge on health and health systems, as the first step of the 'State of Health in the EU'."

Angel Gurría, Secretary General of the Organisation for Economic Co-operation and Development (OECD), added: "Many more lives could be saved if the standards of care were raised to the best level across EU countries. More needs to be done to reduce inequalities in access and quality of care, and European health systems must become more efficient in channelling resources where they have the most impact on health outcomes, including on prevention."
Watch the video: State of Health in the EU:
Published by the Editorial Staff on