According to aarpinternational.org, Germany is currently one of five "super-aged" societies in the world, and its population of those age 65 and older will continue to grow, reaching nearly one-third of the total population by 2050.
> Download the full AARP Germany report

Germany, a leader in leveraging digital technology for older population
Germany is a leader in leveraging digital technology to accommodate a healthier and more engaged older population.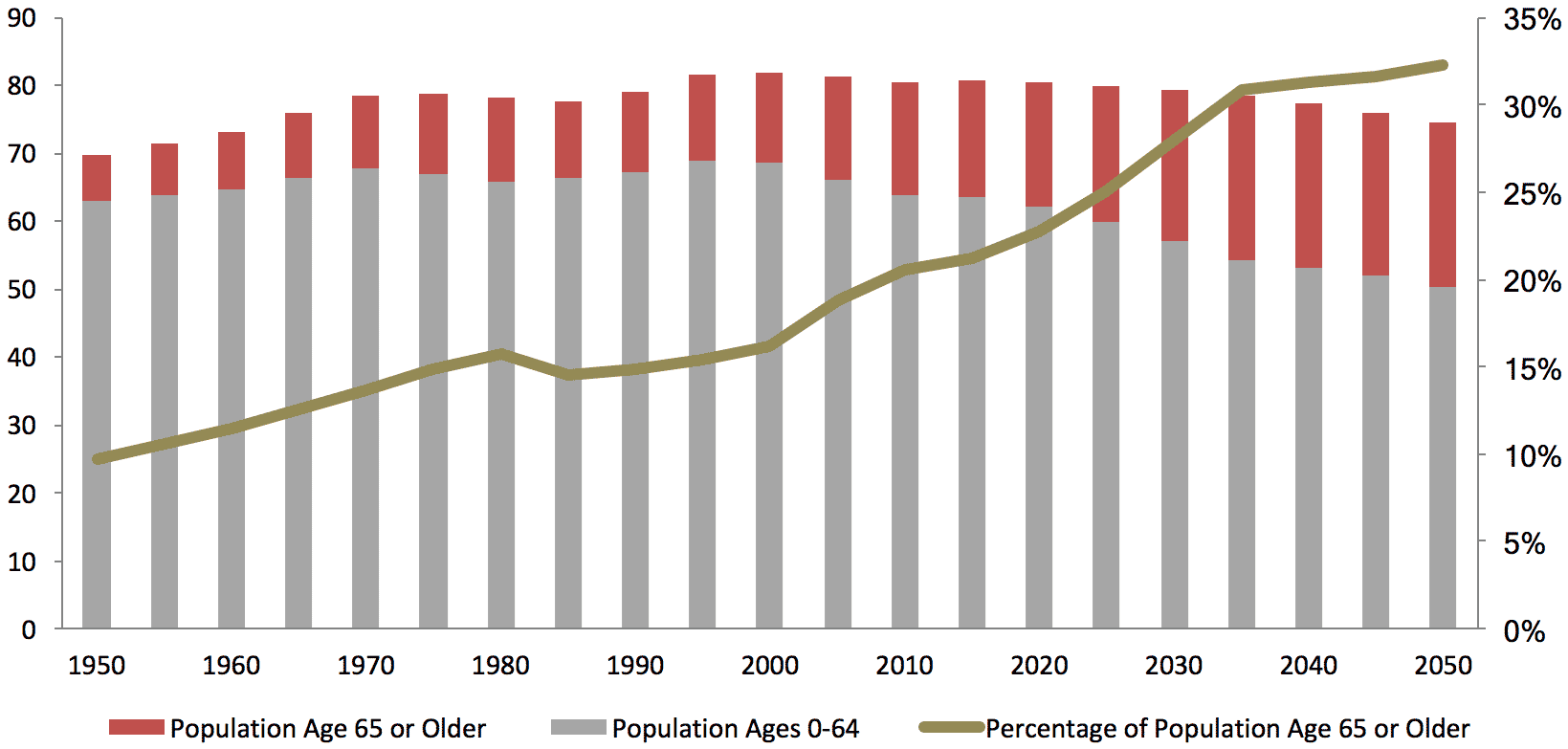 Indeed, the country's healthcare sector has begun to embrace e-health solutions as a part of a broader effort to improve service to the older population. Germany is also one of the few countries with mandatory long-term care (LTC) insurance.
In order to address the growing need for care, the government has been working to broaden the scope and inclusivity of its LTC system, placing particular focus on improving conditions for both recipients and providers of home-based care.
Read also: Germany: more and more poor elderly
Community and social infrastructures in Germany
The older population in Germany is highly independent and engaged. Volunteerism is growing, thanks in part to government-sponsored programs that help connect older people with volunteer opportunities that take advantage of their unique experience and skills.
In 2014, more than 45 percent of people ages 50 through 64 engaged in volunteer work, and 34 percent of seniors age 65 and older did the same.
Until recently, Germany has lacked national regulation to ensure accessibility in buildings and transportation, which have significant barriers to safe mobility and access. New legislation in 2013 set the goal of barrier-free public transportation by 2022.
The government is also working to adapt the country's housing stock to aging, with an Age-Appropriate Rebuilding program.
Productive opportunities in Germany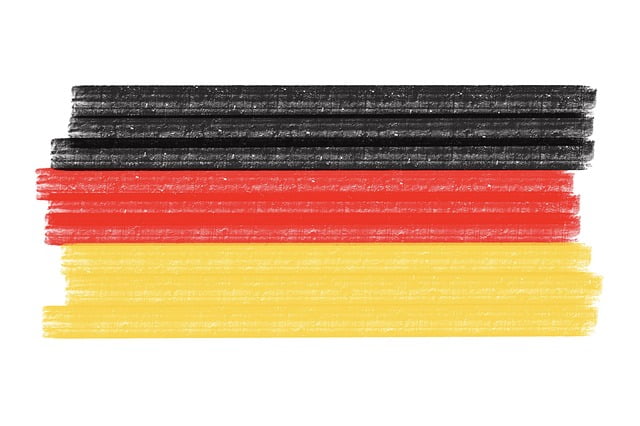 Germany's older adult labor force participation rate remains low but is growing rapidly. Germany's "baby boom" generation will begin to reach the retirement age of 65 in 2019, which will set off a dramatic acceleration in the shrinking of its labor force.
In order to address this, the government has undertaken retirement reforms, including raising the pensionable age and introducing flexible retirement options, and has established programs to provide employment opportunities, education, and training, and to improve workplace conditions for older employees.
Technological engagement in Germany
Older German adults stand out for their high levels of technology adoption − the vast majority are using the Internet at least once per week. The country is also leading in the development of specific technologies intended for older adult use, such as Ambient Assisted Living (AAL) technology, which is intended to assist older people in functioning independently.
The government has focused both on increasing access to technology, as well as further developing innovative technological solutions to assist the older population in their daily lives.
Germany's Ambient Assisted Living sector is growing rapidly, with its revenue expected to reach about EUR 252 million (approximately USD 283 million) by 2020 despite being just about EUR 54 million (USD 61 million) today. Moreover, about 67 percent of all those age 65 and older were using the Internet every day or almost every day by the first quarter of 2016, while 23 percent used it at least once per week.
Healthcare and wellness in Germany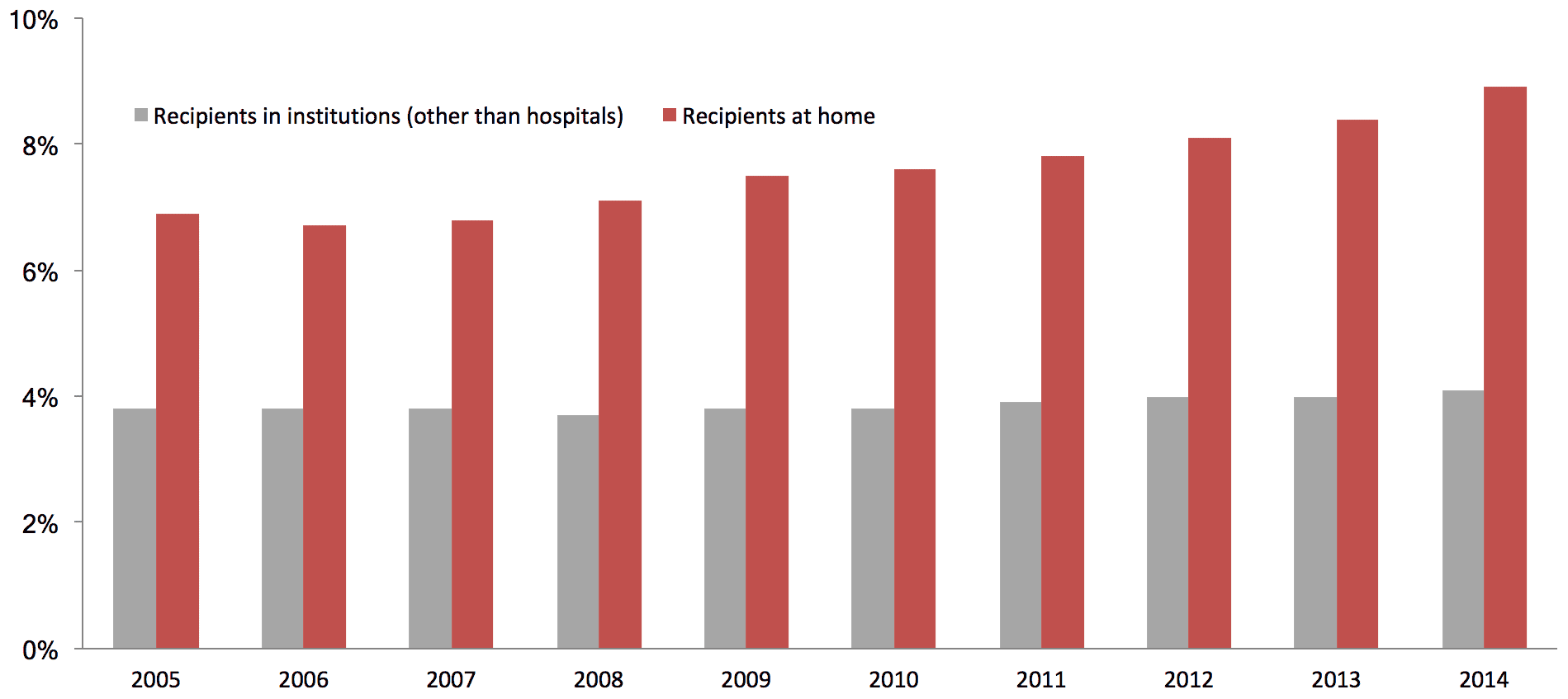 The super-aged population in Germany has a high healthy life expectancy, with three-quarters of those age 65 and older reporting that they still feel fit.
However, the prevalence of chronic conditions and psychological conditions like dementia is growing and driving demand for long-term care (LTC) to increase substantially.
Germany is an early mover in requiring LTC insurance and is also working to strengthen home-based care and to widen the scope of beneficiaries, with particular emphasis on the population with dementia.
Policies have also endeavored to improve the quality and affordability of care. The government is also focused on ensuring that older adults in underserviced rural areas have access to the same quality of care as in urban areas, leveraging e-health technology.
Published by the Editorial Staff on