In Europe, Silver Economy is a challenge. The population is ageing and by 2025 more than 20% of Europeans will be over 65, with a particularly rapid increase of the proportion of people over 80. Nevertheless, the European Union makes consistent efforts so that silver economy markets can be seen as true growth opportunities.
Towards a new strategy
The European Commission already raised the matter and drew the attention on the fact that all private and public shareholders must cooperate in order to find the most suitable strategy to develop the Silver economy sector. Many initiatives and policies have seen the light in the past few years, especially regarding eHealth, senior tourism or age-friendly houses.
The European Commission is willing to work with a new strategy, in order to take Silver Economy to the next stage. The main actions:
A call for a study on Silver Economy opportunities, so that specific actions can be outdrawn. Creating new jobs and other economic growth paths are one of the main priority. This study is expected to start October – November 2015
The Implementation of The European Innovation Partnership on Active and Healthy Ageing Strategy (download the article here)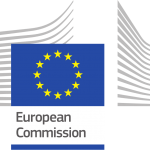 Günther Oettinger, Commissioner for Digital Economy and Society argues that "Europe is one of the continents with the oldest population world wide. This offers opportunities but also poses massive societal challenges to sustain our care and pension systems, and to maintain our quality of life. While seizing the opportunities of the Silver Economy, we must not deepen inequalities. Innovation for Active and Healthy Ageing must benefit our citizens – all of them."
Source: European Commission
Published by the Editorial Staff on