Dermot Higgins at 56 has just become the oldest person to cycle around the globe. Dermot, and his trusty bicycle, Karolina, started their epic journey in June last year and arrived back in his hometown of Rush, Co. Dublin on April 7th after 9 months and 29,000 kilometres of tough cycling over all sorts of terrain in all sorts of weather.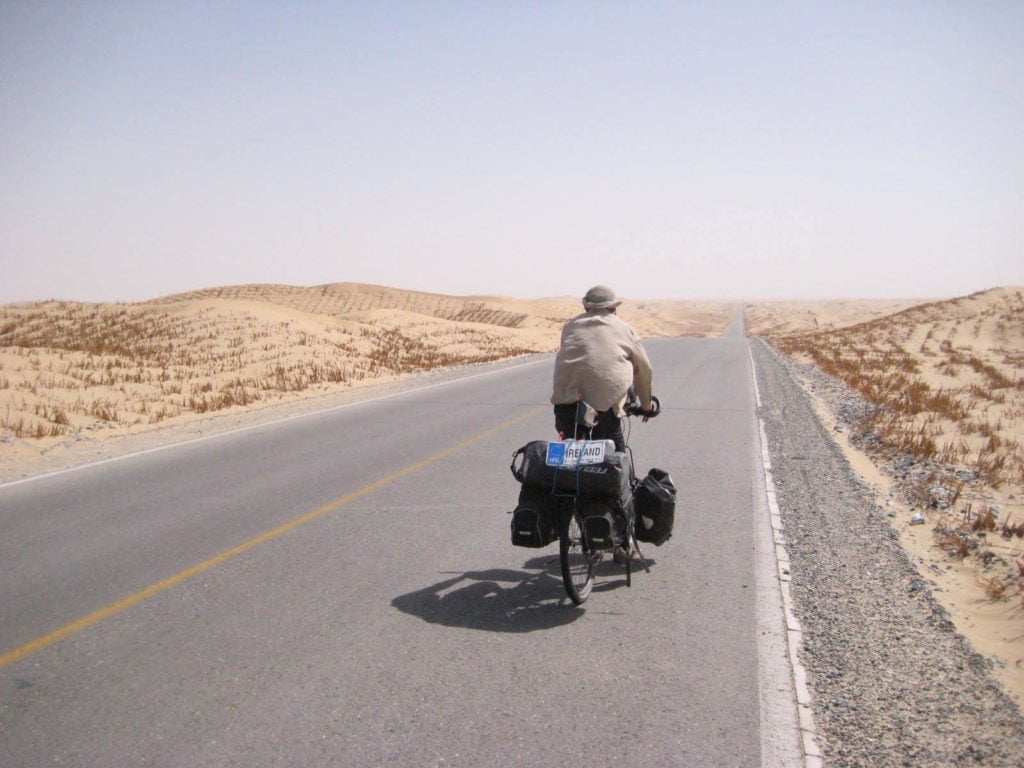 A journey to raise awareness of the UN Global Goals for sustainability
Dermot's adventure took him across Europe, into Asia via Russia, Kazakhstan and then on to India. He cycled the length of New Zealand and Australia, and from there right across the United States. The final leg of his journey brought him back over the Atlantic to Portugal and Spain.
A retired Irish schoolteacher, Dermot undertook this journey to raise awareness of the UN Global Goals for sustainability. An avid environmental activist, he is passionate about educating people on ways to protect our planet.
Along the way he encountered many challenges, life-changing moments and colourful characters, including his Freebird Club hosts! From home-cooked meals with Lyudmila in Kazakhstan, meeting his musician heroes in Los Angeles with host Gaili, relaxing poolside with Kelly in France, to a final stop off in Washington – where he enjoyed lively chats with environmental scientist, host Dean – Dermot truly lived the ethos of the Freebird Club which encourages those over 50 to get on their bikes or into trains, planes and automobiles to explore the big wide world that awaits them.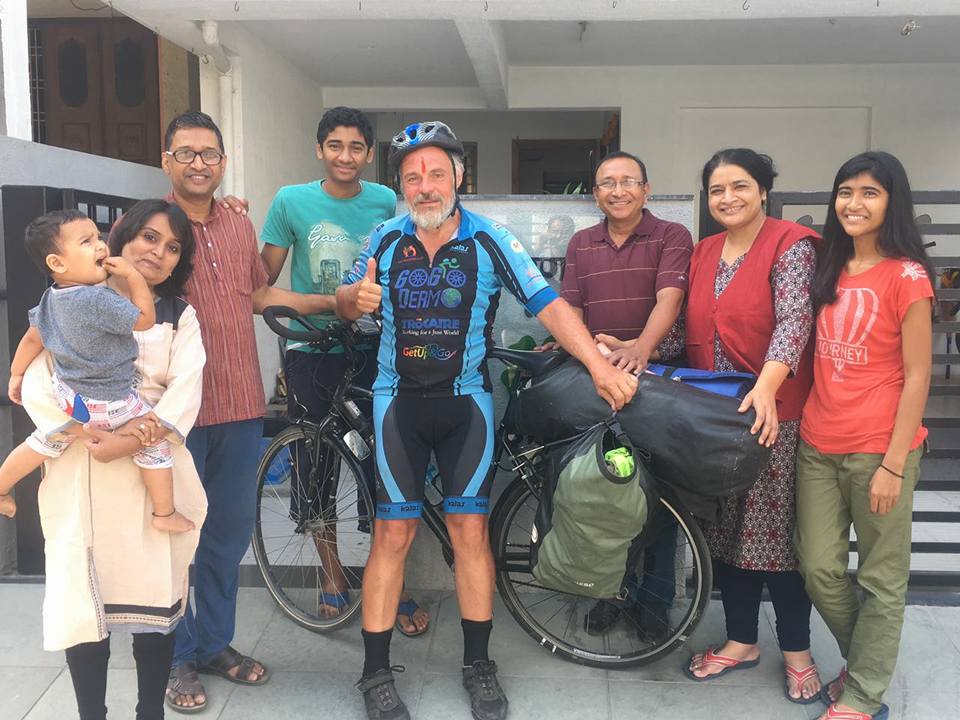 The Freebird Club supports the "GoGoDermo" odyssey
The Freebird Club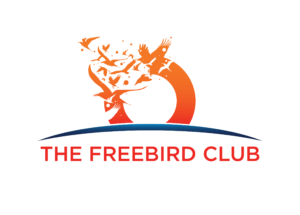 was a proud supporter of Dermot's "GoGoDermo" odyssey and its founder, Peter Mangan, said "we are immensely proud to have sponsored such an inspirational member, and are thrilled with his outstanding achievement in becoming both the oldest and fastest man over 50, to cycle around the world. As he travelled the world our supportive hosts provided a warm welcome, allowing him to rest and recuperate in their fine homes."
The Freebird Club, launched in 2017 and currently operating in 42 countries, is a peer to peer, social travel & homestay club for mature adults. The Freebird Club was finalist for the 2018 SilverEco and Ageing Well International Awards.
Published by the Editorial Staff on