Brazil only became an "aging" society in 2012, but the share of its population age 65 and older is projected to triple by 2050, driven by improved life expectancy and declining fertility rates. As Brazil's population is still relatively young, aging has not yet become a matter of wide public interest.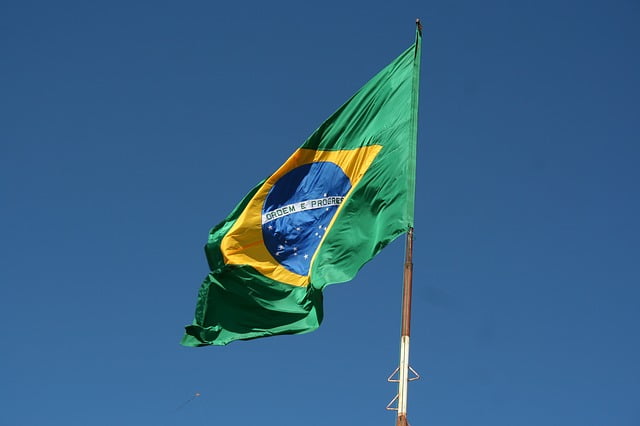 However, there are positive signs in recent moves by the government, including a push to build age-friendly cities and healthcare plans oriented specifically toward older Brazilians.
Community Social Infrastructure
With a relatively young population and other development priorities, accommodating aging has not yet become a focus of the Brazilian government. Starting in the 1980s, Brazil put in place a set of legal safeguards to protect the rights of older adults as part of its broader effort to pursue social inclusiveness, but in practice policy implementation has fallen short in areas such as transportation and housing accessibility.
However, as the Brazilian population begins to age, support for "active aging" is gaining ground, exhibited by efforts of some local governments, like the state of São Paulo, as well as leading NGOs, to promote age-friendly cities.
Technological Engagement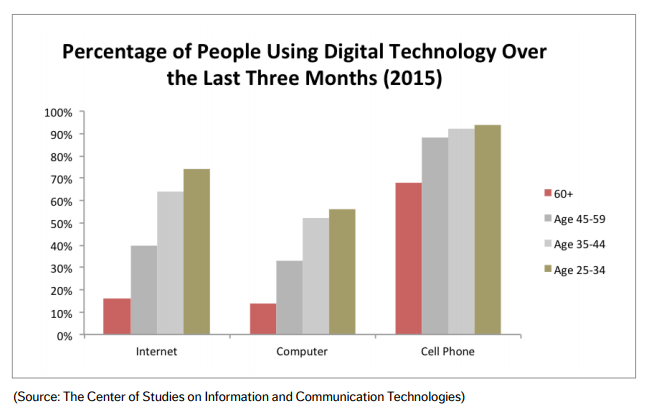 Interest in the older-age market is growing in the Brazilian technology sector, as some local companies have begun to develop products using information and communication technology to meet the needs of older adults and their families.
The government has also increased funding for innovations that assist with independent living of older adults and people with disabilities.
However, the digital divide between older adults and the rest of the population and limited support for digital literacy remain barriers to fully unleashing this promising market.
Healthcare & Wellness
Although below the regional average, the longevity and healthy life expectancy of Brazilians have increased significantly over the past decade, partly thanks to the improvements in the country's healthcare system.
By introducing a dual healthcare system in 1988, Brazil guaranteed the right to free healthcare for all citizens through the Unified Health System (SUS) and allowed for the parallel existence of a private healthcare system.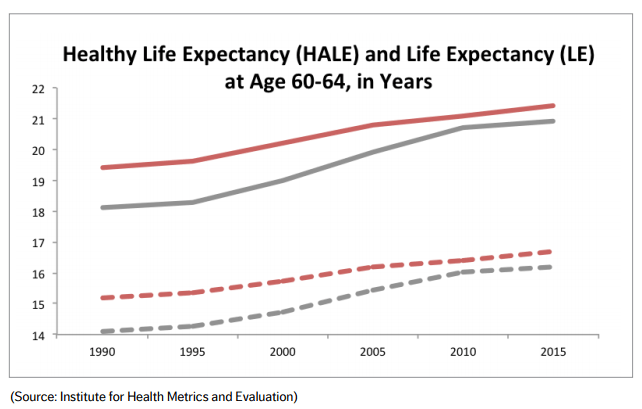 However, major gaps exist when it comes to older citizens in both medical and long-term care. To address this, the government is working to address the needs of older patients while also improving the broader Brazilian healthcare system.
Well-Cared-For Elderly Project (Projeto Idoso Bem Cuidado)
The National Agency of Supplementary Health (ANS) launched a pilot called the "Well-Cared-For Elderly Project" in 2016. It aims to create a model for the provision of care to older adults who have private health plans, who tend to be wealthier but also have greater demands for healthcare.
> Download the full report in PDF format
Published by the Editorial Staff on