Twenty-five years ago, on July 26th of 1990, the Americans with Disabilities Act (ADA) was voted in order to fight discrimination against disabled people in the USA. The law was created by  President George H.W. Bush to promote equal opportunities for disabled individuals for access to businesses, employment, transportation, state and local government programs and services, and telecommunications.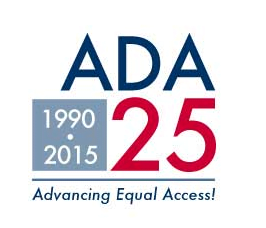 There has been amazing technological change since the ADA was signed thanks the rise of the Internet and new technology advances: connected objects, and the democratisation of the smartphones use for instance. Disabled people can now work, live and interact with much more ease than they used to. For example, applications and specific products can be integrated into some workplaces; they are mostly dedicated to blind, deaf and mute people. This is a huge advance for disabled people and their integration into the labour market.
The Consumer Electronics Association (CEA) and CEA Foundation Celebrate the 25th Anniversary of the ADA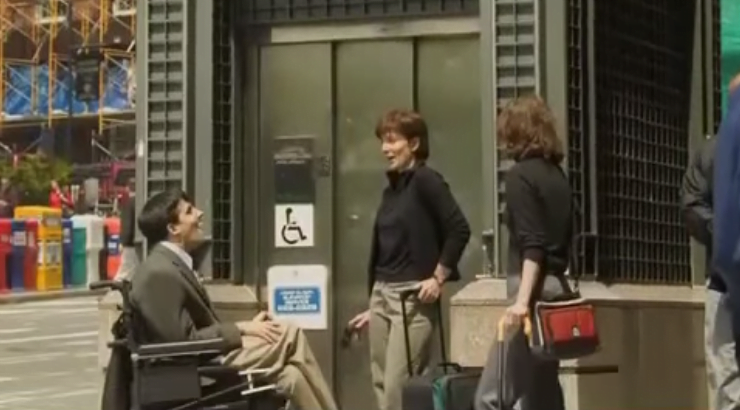 "The consumer electronics industry joins in celebrating the anniversary of the ADA, which helped bring equal access to all of our nation's citizens, irrespective of accessibility needs" said Gary Shapiro, CEA's president and CEO and he added: "CEA members are proud to provide the products, services and apps that allow the more than 56 million Americans with disabilities to live more independently and enjoy the many benefits of technology. Through the CEA Foundation, we are working to further increase access to this technology for Americans with disabilities."
The Consumer Electronics Association (CEA) created the CEA Foundation with the mission to link seniors and people with disabilities with technology to enhance their lives.  Since launching in 2012, the Foundation has supported numerous non-profits that are making a direct impact on people's lives across the United States.
About CEA Foundation:
The CEA Foundation is a public, national foundation affiliated with the Consumer Electronics Association. It was established with the mission to connect seniors and people with disabilities with technologies  in order to improve their daily lives. The Foundation is focused on strategic support of programs to impact these communities and has launched its first series of grants in 2012. It also serves to facilitate dialog between industry, consumers, government, advocacy groups and other key stakeholders around important issues.
"Helping seniors and people with disabilities by promoting innovations in accessibility tech – from doors that lock and unlock remotely, thermostats and appliances that you can control from your smartphone, or devices that provide alerts or enable seniors to stay connected – is a crowning accomplishment of the Consumer Electronics industry" said Larry Richenstein, the CEA Foundation's chairman.
Published by the Editorial Staff on