The latest round of recently approved emojis are set for release in the second half of 2018. It will include new white – or grey-haired options. They aren't the first grey-haired emojis, but they do represent an improvement.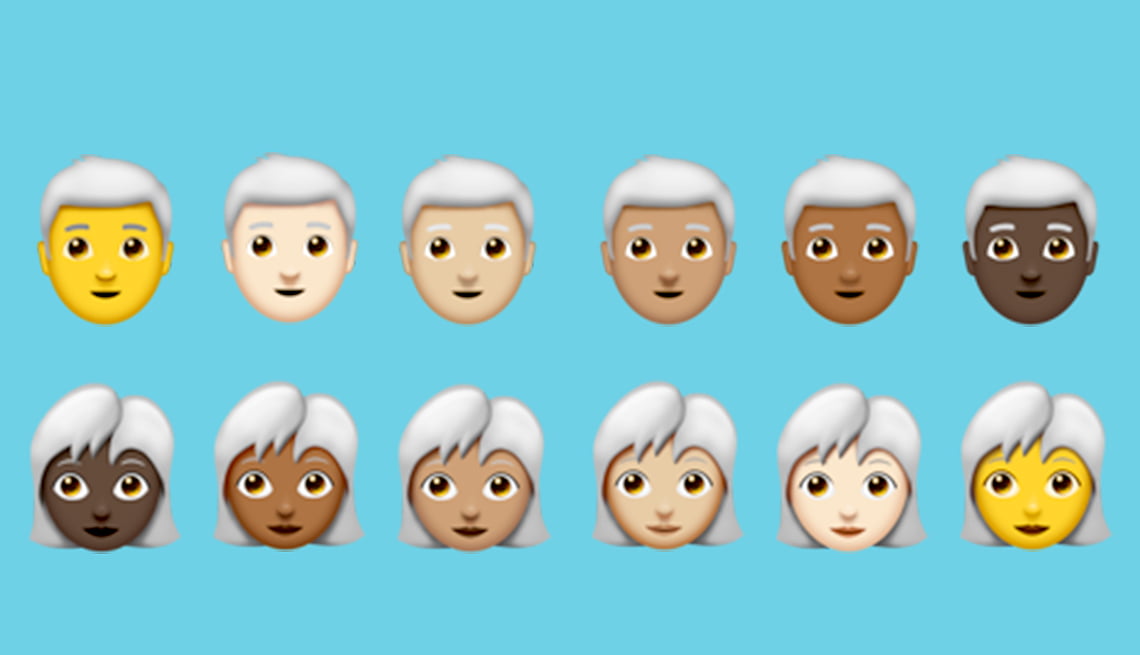 The new emojis ready for use in the second half of 2018
Currently, texters, emailers and instant messengers have only two options to send more mature-looking characters. Among the new emojis approved by the Unicode Consortium are sets of white – or grey-haired emojis, in both genders and across multiple skin colors.
Unicode President Mark Davis said the 2018 emojis, which number more than 150, should be ready for use across devices in the second half of this year. In addition to the grey-haired emojis, among the more anticipated new inclusions are redhead emojis, emoji animal additions, natural hair emojis and superheroes.
Published by the Editorial Staff on