Weenect is a new company specialized in GPS family tracking. They have recently launched Weenect Silver, a tracking beacon especially conceived for the elderly. With it, not only can the elderly be easily localized by their family members, but they can also send an alert in case of a problem.
How does Weenect Silver work?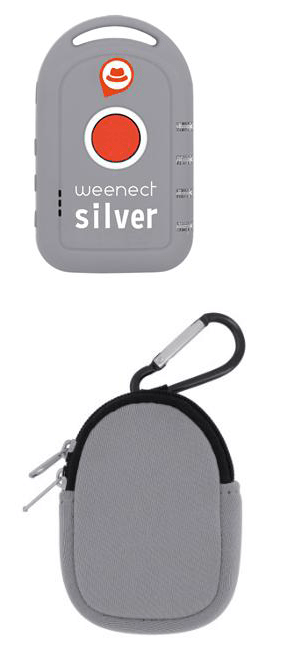 The Weenect Silver incorporates a GPS chip and a SIM card to locate the device with a Smartphone.
The application Weenect Silver is available on Google Play or the App Store. It sets up an alert indicating when a person enters or exits a delimited zone. With no distance limitation or restriction, it is possible to define the parameters for an unlimited number of places: house, friends, neighbors…
Weenect Silver is also equipped with a speaker and a SOS button, in case of trouble or danger. The user also can send previous-registered messages, like "I'm OK", or "Help".
Other functionalities and characteristics:
The beacon is easy to wear, as it is neither big nor heavy: it is 6cm high and 55g weight
4-day battery autonomy with intensive use (when the position is sent every minute)
An automatic alarm is sent as the battery is low
The function "geo fence out" is automatically activated as soon as the user steps out of the delimited zone
An assistance tool for those people suffering from Alzheimer's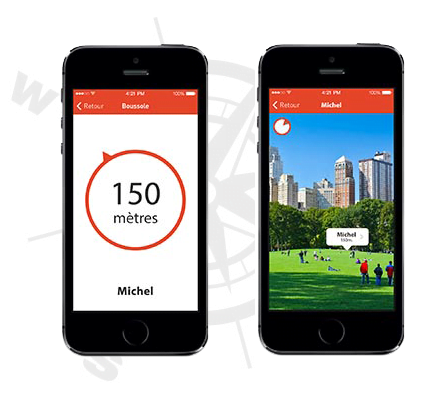 « The assistance of persons suffering from Alzheimer's disease is never easy and it is most of the time necessary to equip them with a GPS tracker. Those designed for the geo localisation of Alzheimer's people are mostly archaic, visible and close to prisoner bracelet. With Weenect Silver we have wanted to play down the device and thus, obtain a better follow-up care acceptation of the person. » explains Adrien Harmel at Weenect.
Where to find it?
In order to get the application and to activate the device, a top-up is necessary (30 euros for 6 months or 50 euros for one year).
Public price included tax: 99 euros
Points of sale: www.weenect.com
Published by the Editorial Staff on