As a response to the rapid ageing population process and the raise of the elderly proportion, Unites States' Governments are establishing "Silver Alerts". It is a program imagined to help locating missing older people with dementia or other mental debilities, especially with Alzheimer's disease.
Emergency notification systems for the Senior Citizens
"Silver Alerts" is an US program helping to locate missing elderly people. Silver Alerts are issued when a person aged above 60 years old goes missing and when they are no longer able to return safely back home by themselves. It is meant for people suffering from mental or physical disabilities, like Alzheimer's or dementia.
Today, there are approximately 5 million Americans who suffer from Alzheimer's disease, which is the most common form of dementia among elderly people. Furthermore, more than 60 % of people with Alzheimer's disease in the USA are very likely to lose consciousness and get lost as the disease progresses.
So, messages are transmitted on the radio or on television stations, which generally describes the person missing: name and physical description, as well as its license plate number and the description of their vehicle, if it is the case.
Amber Alert and Silver Alert
Moreover, the US have also a child missing program called "Amber Alert".  While the Amber Alert system has been adopted in all 50 states, there is no national Silver Alerts program. Even so, there are thirty-six states which have adopted the Silver Alert or other similar programs.
The program may vary from state to state: while some states decided to only focus on the elderly (generally above 60 years old), some states apply this kind of alert message as soon as a person affected by dementia, Alzheimer's or any other kind of mental disability gets lost, regardless of their age.
Criteria for issue a Silver Alert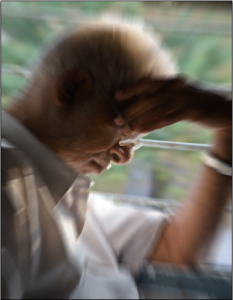 According to Florida State portal, several criteria's must be met so that the alert be issued:
The missing person must be aged above 60 years old
The missing person must be driving a car
The missing person has clear indication that she is suffering an irreversible deterioration of intellectual faculties
Published by the Editorial Staff on