Today we celebrate the elderly worldwide. On the 1st of October 2015, we celebrate the 25th International Day of Old Persons. It was first celebrated on 1990 when the United Nations decided on an international day that aims to raise awareness about different issues affecting elders such as dementia, cognitive decline or even elder abuse.
Adapted cities for all ages
This year's main theme tackles with sustainability, building barrier-free cities, so the elderly could easily find their place and grow old peacefully in an urban environment.
On this occasion, the Secretary General Ban Ki-Moon stated:

"Making cities inclusive of older persons means generating opportunities for their economic and social participation in accessible and safe environments. It also means providing affordable housing as well as the health and social services needed to support ageing in place."

Source: UN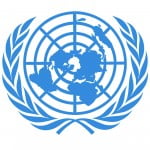 As the world is getting older faster than ever, the major challenges remains adapting society face to demographic transition. Developed countries are directly dealing with this issue, as life expectancy continues to rise and the rate fertility consequently slows down.
This is the reason why the General Secretary of the UN launched the "Leaving No-One Behind" call. To complete this guiding principle, this year edition also aims to raise awareness towards the importance of this demographic change, which will ultimately affect all continents! Indeed, the ageing phenomenon is one of the main challenges the world must face in the 21st century, along with other issues such as sustainable development and the migration tendency from rural to urban environments.
This year's topic is quite important, considering the UN forecast according to which 6 out of 10 people in the world will reside in urban areas. Even more, in developing countries, the number of the elderly (60+) will grow up to 900 million by 2050, which means that a quarter of a city's population will be elder people.
Published by the Editorial Staff on