Because many people suffer from voice disorders or loss of voice due to serious illness or surgery (ALS, autism, aphasia, cerebral palsy, dysarthria, laryngectomy, etc.), Acapela Group, the European leader in voice solutions based in Toulouse, has designed "My-own-voice" : an innovative web service available in more than 20 languages that allows anyone to easily create their own synthetic voice. With the recording of only 50 sentences, this solution based on artificial intelligence quickly generates the user's digital voice while preserving its original essence for later reuse on a tablet or computer. A unique innovation that is already transforming the daily lives of more than 3 000 users per year.

Discover and test My-own-voice at CES Las Vegas from January 5th to 8th of 2023, Eureka Park, Occitania region – booth 61211
A unique solution, awarded by a CES Innovation Award 2023 in the digital health category, to give voice back to all those who have lost it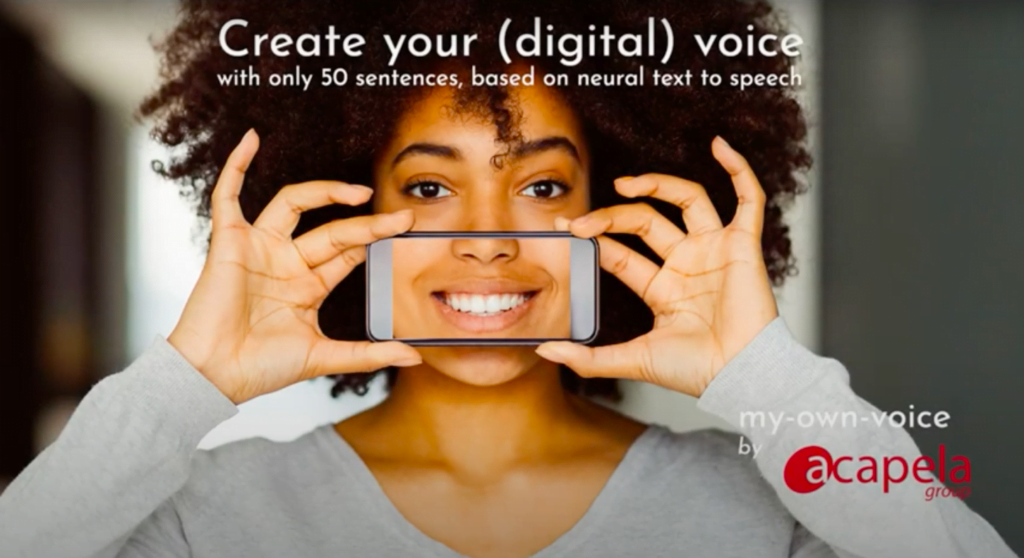 Speech disorders, a disability that affects a large population
As a result of an illness or surgery, speech impairment or loss is a disability that prevents a person from producing or articulating speech : difficulty pronouncing syllables with ease, difficulty recognizing a voice, or loss of voice… it is estimated that there are over 50 million people today who cannot communicate effectively without a communication aid. Each year, approximately 2 million people are diagnosed with a speech disorder, yet only 2% of them are equipped with a communication aid. To enable these people to recreate social and professional links, the French company Acapela Group has created My-own-voice.
My-own-voice, to create your own synthetic voice in a few sentences !
Accessible to everyone and to all users who wish to anticipate future speech disorders, My-own- voice is an innovative solution to easily recreate one's own synthetic voice, with or without the support of a speech therapist. This web service requires no special skills or equipment except a computer, a headset and an Internet connection.
Create a digital copy of your voice
VOICE BANKING with "my-own-voice"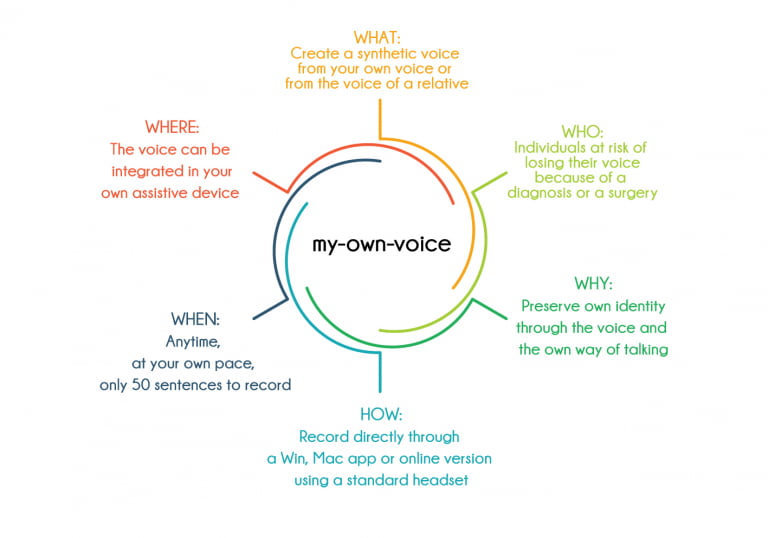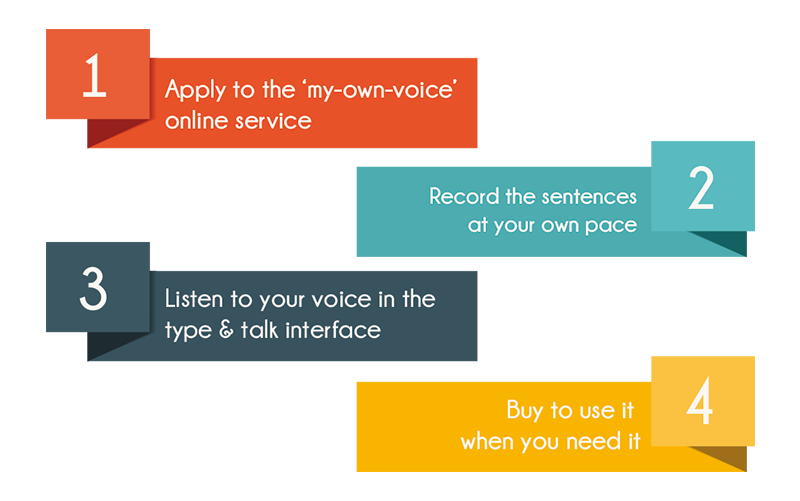 A service accessible to all, and very easy to use
How does it work ? The service presents 50 sentences that the user must record online in the system. These sentences will serve as the basis for the creation of the voice, they will be analyzed and used to create the synthetic version of the original voice. Once the synthetic voice has been created, it can be tested for free in the type & talk interface on the "My-own-voice" website before being purchased for use in compatible applications on Windows (SAPI), Android (with Google TTS API) or other compatible iOS applications from a partner.
The creation of one's own digital voice is accessible to everyone free of charge in its initial phase : the online service allows you to create your voice. Only when you need it, you will have to buy it. Thus, a user can create his own digital voice now and keep it for future needs.
The recording process has been adapted to make it accessible to everyone, with a simplified script that takes into account the difficulties and fatigue that users may encounter during the recording process. The use of a simple headset is sufficient to guarantee good recording quality.
My-own-voice is available in more than 20 languages with a quality of reproduction that continues to improve in each language with the regular launch of new versions.
My-own-voice, an innovation awarded with a CES Innovation Award, with vast development perspectives (Health, Education, Metaverse, Video Games…)!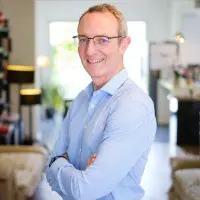 Receiving this recognition from CES shows the disruption that My-own-voice is already causing in the daily lives of many patients, and the innovative power of AI-based text-to-speech. For people with voice impairments due to serious diseases, such as ALS, it is often vital to maintain their own voice identity, which My-own-voice enables."

Remy CADIC, CEO of Acapela Group
Already used by more than 3 000 users worldwide, mainly by people suffering from degenerative diseases, Acapela Group's ambition is to reach 10 000 users by 2024, relying on the collaboration with new associations and partners in various health fields (pediatrics, cancer, Parkinson's disease…). In addition, the company wants to target other sectors of activity that are strongly interested in having a voiceprint, such as education, the metaverse, video games and virtual reality.
Published by the Editorial Staff on