Maliterie.com will launch an intelligent mattress today, Friday, March 27th, on International Sleep Day. The item is a connected mattress that analyses the person's sleep in order to improve their quality of sleep.
The presentation of this intelligent mattress is also available on the Silvereco.fr portal.
Morphe@: an intelligent mattress to reinvent the bedding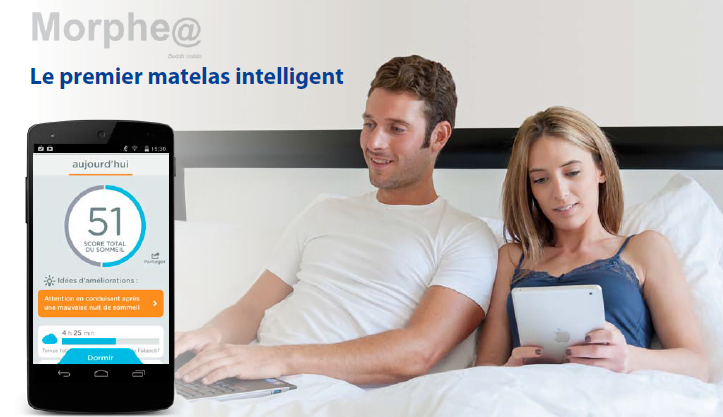 Maliterie.com wishes "to reinvent the bedding" thanks to the intelligent mattress Morphe@. It was designed in partnership with the Finnish start-up Beddit. The Morphe@ launch follows the release of the connected bed base Neo.usb, which was launched a few months ago: it allows people to reload their digital tablets.
Morphe@ aims to improve the quality of sleep thanks to embedded sensors and the Beddit application. A classic double mattress costs about €799 (a mattress with 160×200 dimensions will cost €899).
Maliterie.com manager Laurent Crepin explains excitedly: "By associating the Morphe@ mattress and the bed base Neo.usb which is equipped with an USB port for each sleeper, our customers will be able to take advantage of innovative and easy to use applications. We are happy to finally share this innovation at an affordable price. Everyone will be able to enjoy a connected and intelligent sleep. The coming next years are full of promises".

How does the Morphe@ mattress work?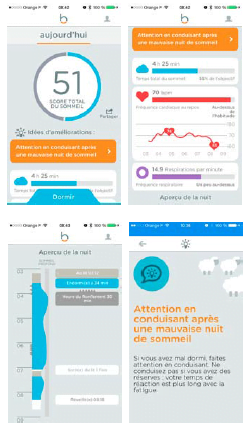 People have to download the Beddit's free application on their Smartphone, and turn it on before sleeping.
The sensors are directly integrated into the mattress: they measure and register sleeping data such as:
Heartbeat
Sleepiness duration
Sleeping cycles
Sleeping quality and the possible interferences
Breath and the snoring …
Once the data is registered, the application analyses it and gives personalised advice to improve the quality of sleep.
An intelligent alarm clock
An intelligent alarm clock can be programed by the user. The application calculates the right moment to smoothly wake the sleeper up, who has to be in a light phase of sleep close enough to the desired time slot.
Upon awakening, the application gives a complete analysis of sleep through simple and playful graphs. The application gives a mark out of 100 points to estimate the global night quality and gives personalised advice to optimize the sleep (eg: "avoid doing sports less than 3 hours before sleeping", "avoid driving after a bad night of sleep"…).
Morphe@ will be sold on the website www.maliterie.com starting March 27th, and it will be shown on the same day in Paris I, Paris XV, Lyon and Neuville-sur-Sarthe stores.
Published by the Editorial Staff on