In Netherlands, Hogeweyk village is a special retirement home hosting patients with Alzheimer suffering from advanced dementia. This retirement home with an innovative concept, offers its residents a different living environment far away from usual staff in uniform and medical monitoring. The idea is to recreate a familiar lifestyle, as patients are allowed to move freely at their discretion. Indeed residents can walk, have a cup of tea, do their shopping, attend workshops …
Hogeweyk village : a real living and sharing place for people with dementia
People with dementia are often subject to stress, anxiety, anger, fear or depression. This is partly due to the disease, but these symptoms are also caused and amplified by their lifestyle and the environment in which patients are faced.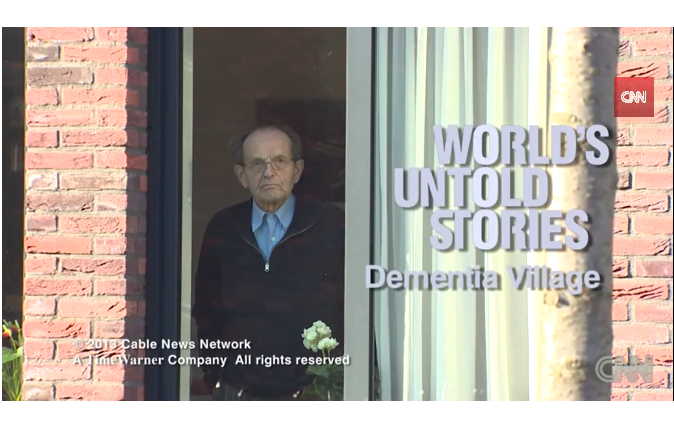 To solve this problem, the dutch Hogeweyk residence, near Amsterdam, offers its residents a different living environment : a real village with a supermarket, gardens, beauty salons …
This kind of residence recreates a familiar environment surrounding residents, preventing them to feel additional stress, but especially allowing them to meet, interact, and live almost normally without having to disrupt their daily routines. They can experience a healthier lifestyle by being in contact with others.
The staff is specially trained to help patients and their needs, and the spaces and equipment are arranged so that residents do not feel lost or disturbed.
For example, elevators are automatic : using sensors, there is no need to press a button to call or to select which floor we want to go.
In addition to specific facilities, various activities are offered.
Music is very important because it stimulates the brain and memory "some residents can not speak because they do not remember the words, however, surprisingly, they remember the words of some songs and can sing," says director of the establishment.
There are also 25 different clubs, cooking clubs, fine arts … that keep the residents active and boost their abilities.
"Here, people can do whatever they want, they feel as individuals in their own right" says director.
Also, the rates of this residence are no different from those of traditional residences.
CNN's World's Untold Stories: Dementia Village
Published by the Editorial Staff on