Domitys residences offer a different living environment. Indeed, Domitys develops spacious, quality residences with apartments varying in size, carefully designed to make life easier. Focus on Domitys residences…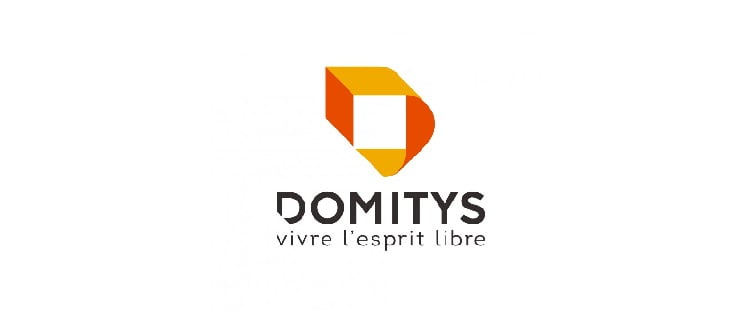 Domitys, specially adapted apartments…
The apartments are designed for occupants who are no longer fully autonomous: high-level power sockets, bright lighting, raised work surfaces, ergonomic furniture, high-level refrigerator, cupboards with drawers, large handles on cupboard doors, shower door with handle, easy-access, tap with shower head, specially designef vanity unit and lighting, ect.
… in a secure environment

All Domitys residences have social spaces of over 800 square metres. All residents have free access to these spaces to enjoy social interaction with other residents or family and friends.
Equipped with alarms allowing residents to be quickly located in the event of falls, whether indoors or outdoors, a Domitys residence is also a friendly and lively place:
High-quality catering
More than 50 events each month
Open to the outside world
Physical activity
Wide range of services
Domitys, the only group with AFNOR 'Service Commitment' certification for all its services

Domitys is the first operator of senior services residences to get the "Service Commitment" certification.
Keen to ensure the quality of its services, in 2010 DOMITYS embarked on a procedure to secure service certification, supported by AFNOR Certification. The resulting service certification guarantees the level of quality of the services offered to residents.
Domitys obtained AFNOR 'Service Commitment' certification in 2012. Since then, the scope of residences audited and certified by AFNOR has expanded every year.
Why invest in a Domitys senior services residence?
Housing for senior citizens is an up-and-coming market, offering promising growth and long-term visibility. Demography demonstrates that the future is bright for this type of concept due to lengthening life expectancy and the arrival at retirement age of baby boomers, whose average pension per taxable household will continue to increase over the next 20 years as a result of more and more women entering the workplace.
An investment in senior serviced residences is therefore a long-term investment that perfectly addresses a range of investment aims:
Reducing tax
Pension optimisation
Building an asset base
Published by the Editorial Staff on