BeeWi, a wireless specialist proposes to ease the quick access to wireless technologies and make them part of everyone's daily life. Therefore, BeeWi launches the newest proximity sensor: HomeSmart. It can find any lost item, within a maximum range of about 100 feet (30 meters).
BeeWi: 3 innovating lines of products
BeeWi has developed 3 main lines of products:
Domotics: Smart Home
Connected audio objects: Smart Audio
Connected toys: Smart Toys
BeeWi proximity sensor (BBD100) has a lifecycle between 8 and 12 months and its main utility is to help finding lost items: keys, purses, suitcases, bicycles, etc. BeeWi proximity sensor may contain additional options, if needed.
It uses a wireless Bluetooth Low Energy technology (Bluetooth Smart), that combines an optimal power consumption and a functioning distance of about 100 feet (30 meters). It is locally controlled and managed by Tracker Pad, which is available for free on iOS, Android or Windows Phone.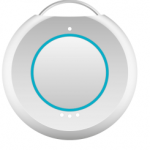 BeeWi proximity sensor: Functionalities
A sound alarm, in case the user loses their keys (or any other item)
A warning alert directly on the user's smartphone, reminding them not to forget their keys
A warning alert on the smartphone, when the user gets too far away from their luggage which is equipped by a sensor.
GPS localisation of keys at the exact spot that was lastly registered on the smartphone memory card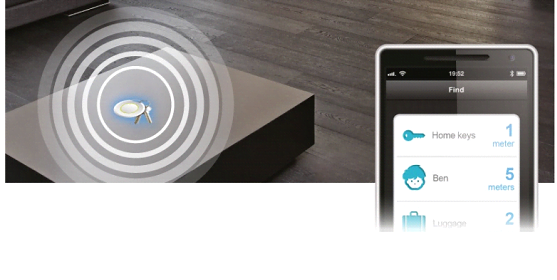 Published by the Editorial Staff on