Lately, at the Mobile World Congress exhibition, Nokia announced the "come back" of its famous Nokia 3310 in a better version. Considered as an icon of an entire generation, is it the new perfect phone for the elderly?
Let's find out more…

Nokia 3310: the Icon is back
Nokia has recently announced the promotion of its iconic Nokia 3310 new generation. Already available for 69€, Nokia 3310 is back and it's ready to satisfy all the "Snake" game'fans. Moreover, it may respond to certain needs of the elderly.
Famous among young people, this phone could be a gateway between generations, and it could also be suitable for seniors with its rudimentary functions.
For its 2017 version, Nokia 3310 is a basic phone, it has a plastic back cover, a physical keyboard and a removable battery: just perfect for seniors who look for a simplified technology.
Characteristics and features of Nokia 3310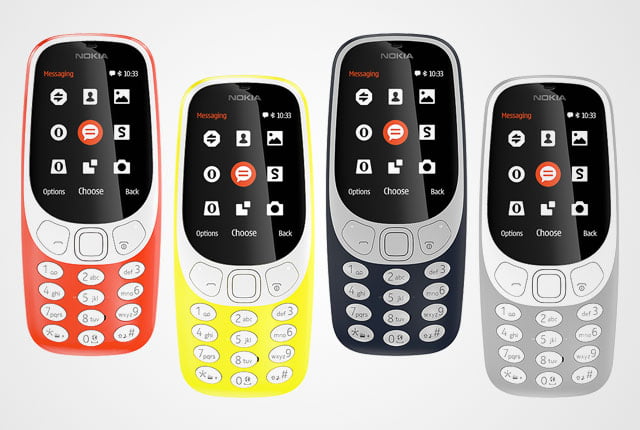 The new version of Nokia 3310 runs  with the operating systems Series 30+ , its 24 inches screen is not touch sensitive and its internal storage is limited to 16 MB. Maybe certain features are rudimentary, but what is a cell phone main fonction? To make a call.
This is the reason why some may say that the legendary phone is perfectly suitable for seniors.
By the end of 2000, Nokia 3310 also became famous for its legendary robustness. The 2017 version is not any less. Even more,  it also has a 400 hours battery life (almost 16,5 days) and up to 18 hours talk time.
Nokia 3310 is here and so it is nostalgia!
Maybe smartphones have conquered consumers over the past years, but the market of basic phones still exists and still has  its own and faithful costumers.
According to Gartner cabinet in 2016, 400 million phones were sold in the whole world, against 1,5 billion smartphones.
Watch the video:
Published by the Editorial Staff on