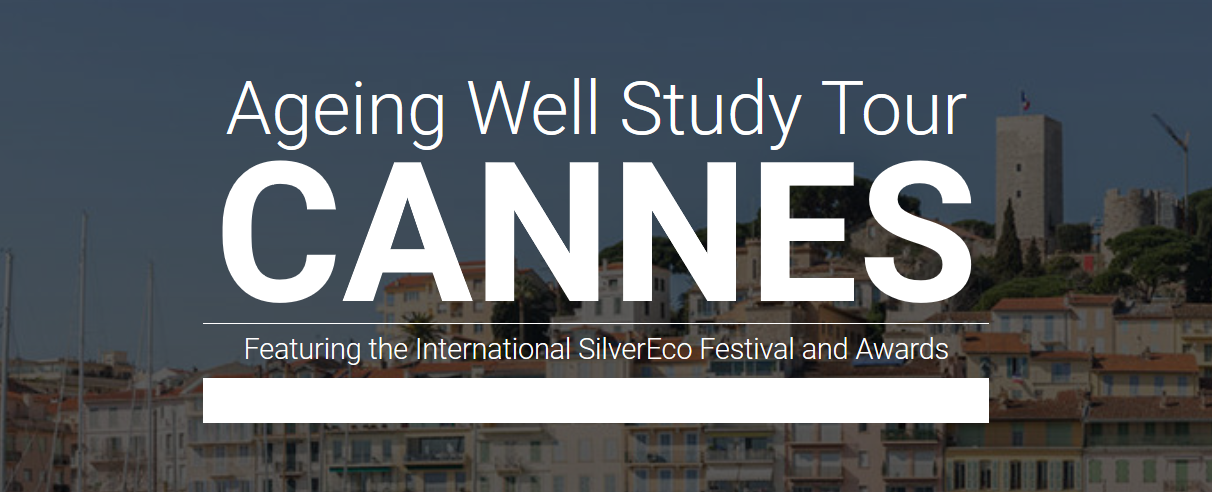 A unique 5-day tour to discover Ageing Well and Silver Economy "made in France" is organized
Unlike any other country, France is converting the challenges of population ageing into opportunities for renewed socioeconomic growth.
V.I.P. attendance to the SilverEco International Festival and Awards
Site visits to innovative French organizations in ageing
Become familiar with the technological solutions developed in leading French care organizations
Discover the main actors behind France's world model silver economy
Create and streghten ties with leaderships from all around the world
Full translations and interpretation
5-night accommodations
5 breakfasts, 4 lunches
Private transportation for the entire tour
After the Tokyo Study Tour, this study tour aims to give attendees an insight into the financial, technical and cultural aspects regarding demographic transition in France
France is a world model in terms of the developement of the longevity economy and an immersion into its experience is essential to think through this strategy.

Prof. Jorge FÉLIX (Longevity Economy Research Centre)
Additionally, since 2013 the country is the first to implement a national policy for the silver economy, a radical new approach to longevity that integrates it as a social and economic development opportunity rather than just a costly challenge. Across the nation, innovative age friendly goods, services and business models are emerging.
Key decision-makers will gather at Cannes for the SilverEco International Festival, the largest European conference fully dedicated to the silver economy. Our delegation VIP experience will help you take the most from the conference and from your stay at the ressourceful region of Cannes.
Join this delegation of leading professionals in ageing from around the world to discover on-site the best French innovations in support of older adults. Accelerate your professional development through a unique insight into international best-practice, and broaden your network in health, welfare and the silver economy.