On September 16th and 17th, Ubifrance is organizing the 1st International Meeting about Silver Economy in Paris.
Ubifrance has signed the Silver Economy's industry contract and is committed to the French government to assist companies in international development.
This first edition aims to bring together industry players to present their development opportunities at lectures and B2B meetings.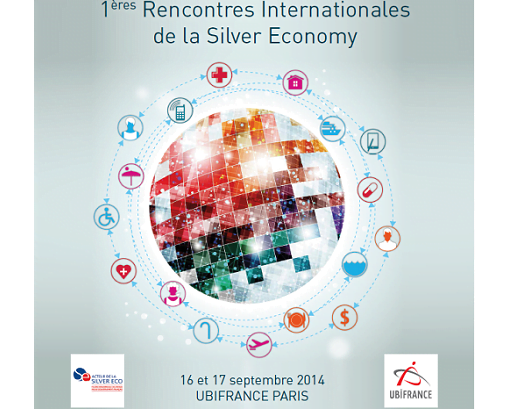 Silver Economy International meeting's programm
Tuesday, septembre 16th 2014
08 h 30 : Reception of participants
09 h 00 : Silver Economy lead markets at the international
During workshops, Silver Economy pioneers will detail the key points of the sector on mature markets with strong potential.
Hosted by Jérôme Pigniez, Expert in technologies for autonomy and Silver Economy.

Workshop Asia
Workshop Europe
Workshop North America
Workshop Public and private funding coaching
12 h 20 : End of workshops
12 h 30 : Lunch-cocktail
14 h 00 : Appointments with UBIFRANCE B2B Consultants
Registration for these meetings is mandatory and chargeable. The appointment will be confirmed after selection by Buyers and Ubifrance Offices.
Wednesday, September 17th 2014
The second day is exclusively dedicated to meetings with Foreign Buyers.
Ubifrance organizes B2B meetings with :
Excelsior Healthcare – ABH* (Nursing homes, hospitals, clinics and aesthetic center dialysis, Taiwan)
FUJITSU MOBILE EUROPE* (Mobile for senior, Japan)
LEADING AGE* (Prescriber Federation in the senior's field, USA)
NHS*(Public health system, UK)
SANITAS* (Geriatric Division of Sanitas Group, Spain)
SEOWOO* (Luxury geriatric hospital and luxury senior residences, South Corea)
TELECOM ITALIA* (Telecom Operator with projects concerning silver economy, Italy)
Where
Place : Ubifrance Paris
77 boulevard Saint-Jacques
75014 Paris