AgeingFit, the leading European business convention dedicated to innovation in the healthy ageing sector, will gather main actors in the innovation cycle from research to market, along with the key players in regulation and evaluation with the objective of identifying tomorrow's market needs and promoting today's innovative products and services for the senior care market.
AgeingFit will take place on 6th and 7th February 2018 in Nice (France). Discover the final programme!
> Check out the conference programme
> Register now

Discover the AgeingFit final programme!
You wish to gain insight and discover the latest industry trends? The conference programme of AgeingFit, the European event to boost your business and innovation partnerships in the Senior Care market, is tailored for you.
February 6th
9:00 AM – 10:00 AM | What are the perspectives for venture capital in the Silver economy?
Alexandre Grutman, Co-Founder & CEO, Inno-Fuel, CH
Dov Sugarman, Co-CEO, Mediterranean Tower Ventures, IL
10:00 AM – 11:00 AM | Why is public procurement essential in determining the future of the Silver economy?
Anne Connolly, CEO, ISAX, IE
Maria Gill, Project Manager, Swedish Association of Local Authorities and Regions, SE
Sofia Moreno-Perez, Procurement Coordinator, PPI EU Project, SP
11:30 AM – 1:00 PM | Plenary Session: How will the Silver economy evolve along technology paths and across borders in the next decade?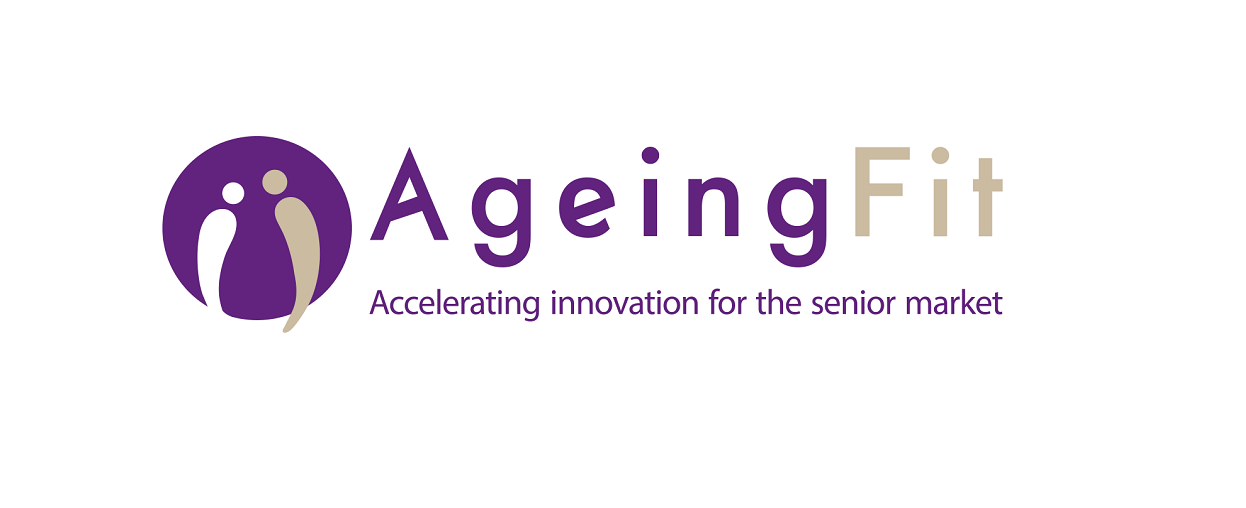 Covering the needs and demands of seniors over 50, the Silver Economy covers many products and services using very different technologies, including home automation, sensors and connected objects.
The sector deals with the heterogeneous and difference of consumption between working retirees and dependent older people, and evolves within a complex financing ecosystem that does not facilitate a clear definition of the sector stakeholders relationships.
In this context, how can we predict that the Silver Economy will become a fully-fledged sector of activity where companies currently involved, would feel included, despite the diversity of their activities? What are the current and future initiatives to be taken in order to make the Silver Economy a clearly established economic and industrial sector?
2:00 PM – 3:30 PM | How can ICT companies, health providers and pharmas collaborate to enhance chronic disease management in older patients?
Liz Ashall-Payne, CEO, ORCHA, UK
Airat Khabibov, Head of Development, MIMC, RU
Blanca Jordàn, Health Sector Manager, Atos, SP
Patrizia d'Alessio, Founder & CEO, AISA Therapeutics, IT
Nicola Wilson, Head of Staff, Northern Health Science Alliance, UK
4:00 PM – 5:00 PM | How can we promote the use of Information and Communication Technologies to better understand the needs of the ageing population?
Julien Venne, Strategic Advisor, ECHAlliance, FR
Geert Houben, CEO, Cubigo, BE
Alessandro Guazzi, CEO, Sentimoto, UK
Pierre-Mikael Legris, CEO & Co-founder, Pryv, CH
5:00 PM – 6:00 PM | How can actors in the Silver market better support the democratisation of innovations like AAL?
AAL Network representative
Ana Luisa Jegundo, Project Manager, Caritas Coimbra, PT
Alberto Sanna, eServices for Life and Health Director, Scientific Institute San Raffaele, IT
Lars Rölker-Denker, Research Assistant, OFFIS, DE
February 7th
9:00 AM – 10:00 AM | How will existing and future standards and legislation shape the healthy ageing market?
Miguel Gonzalez Sancho, Head of Unit "eHealth, Well-Being and Ageing", European Commission, SP
Lucas Perez, Co-Founder, Health MyProject, FR
10:00 AM – 11:00 AM | What are the perspectives for improved ergonomics and the inclusion of ICTs in designing a safer environment for the ageing population ?
Jean-Louis Zufferey, Consultant and Health Entrepreneur, CH
Lee Omar, CEO, Red Ninja Studio, UK
Caroline Broux, Founding Partner, Helium3, BE
Monique Epstein, President, Association e-Senior, FR
Danièle Abdelnour, Accessibility Programme manager, RATP, FR
11:30 AM – 1:00 PM | How can we improve food product distribution to fight senior malnourishment?
François Guillon, President, Alim50+, FR
Marta Cunha, Ageing Project Manager, Sonae, PT
Claire Nuttall, Founder, TheBrandIncubator, UK
Isabelle Precheur, CSO, Solidage, FR
2:00 PM – 3:30 PM | How are cross-sector collaborations essential for driving innovation in the Silver economy?
Francis Brichet, Director of Health, Coreye, FR
Bart Collet, Founder, Hyperadvancer, BE
Martin Green, Director, Care England, UK
David van Bodegom, Assistant Professor of Medicine, Leyden Academy, NL
Patrick Bonnett, Deputy Director, National Centre for Ageing, UK
3:30 PM – 4:30 PM | What are the non-dilutive sources of funding for companies and researchers in healthy ageing?
Yael Benvenisti, CEO, Mediterranean tower ventures, Chairman of technologies for aging well group, Society of electronic and electrical engineers, IL
Pascal Malosse, Project Manager EEN, CCI Nice Côte d'Azur, FR