Publication Director:
Jérôme PIGNIEZ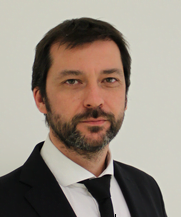 SilverEco.eu is the international portal of information regarding Silver Economy, technologies for independent living and generally all products and services dedicated to ageing well.
This portal has been created by the French Silver Economy expert Jérôme PIGNIEZ. Silvereco.eu is the international version of SilverEco.fr, the French national portal of the Silver Eco.
Given that there was a lack of supporting professional information about gerontechnologies, this portal has been founded in order to provide high quality content for professionals, institutions, users and their relatives in need of such information.
The main objective is to inform, to provide accurate information regarding the Silver Economy sector. Our editorial staff publishes news and articles regarding all fields of Silver Economy: robotics, healthcare, e-health, transports, accommodation, connected devices, sports, etc. We present the up-to-date information about the latest products on the market, in-depth reports and studies and update the international agenda of the field (conferences, congress, trade fairs, official statements…).
Moreover, this website aims to inform and allow industries or service providers to expose and present their innovations, technologies and solutions dedicated to autonomy and ageing well of the elderly.
Whether you are an individual in search of products or services for the elderly and ageing-well or a professional, a Silver Economy Shareholder, silvereco.fr and silvereco.org/en are a rich and reliable source of information.
For more information about the Silver Economy in France please check the portal: www.silvereco.fr
If you wish to submit news or press releases on this website, please contact us using this form.
For further information about our services: click here.
Published by the Editorial Staff on